R&P: What are your favourite tracks inspired by literature...?
...the songs can reference authors, characters, quotes or plots in novels - anything goes!
"So many, books, so little time" - Frank Zappa
Music is full of graduates of art school and university heavily using references to authors and their books. But you don't need to have a higher education to be a songwriter. Many songs include echoes of Dr. Suess, J.R.R. Tolkien, George Orwell, George Orwell, Ernest Hemingway, Stephen King, Stephen King, not to mention Shakespeare or the Bible itself.
My picks:
"Nantucket Sleighride (To Owen Coffin)" - Mountain (The song title is a reference to the experience of being towed along by a harpooned whale. Owen Coffin, to whom the song is dedicated, was a young seaman on the Nantucket whaler Essex, which was rammed and sunk by a sperm whale in 1820. The story of the Essex was recorded by its First Mate Owen Chase, one of the eight survivors in his 1821 "Narrative of the Most Extraordinary and Distressing Shipwreck of the Whale-Ship Essex, of Nantucket."
https://www.youtube.com/watch?v=pHWATFwR2yY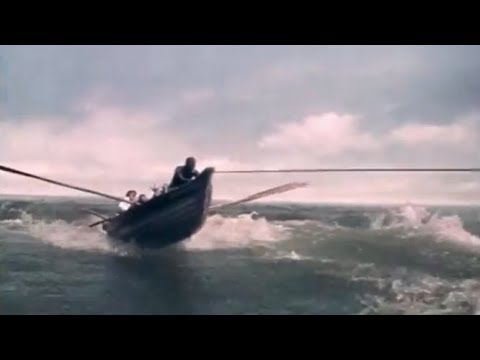 BTW, Mountain's guitarist/vocalist, Leslie West and drummer, Corky Laing wrote a book detailing some of their hilarious tales while on the road, "Nantucket Sleighride: And Other Mountain On-The-Road Stories" - a great read!
"The Mule" - Deep Purple - Live, 'Made in Japan' version (based on the character from Isaac Asimov's "Foundation" series.
https://www.youtube.com/watch?v=4UlXkwsexC8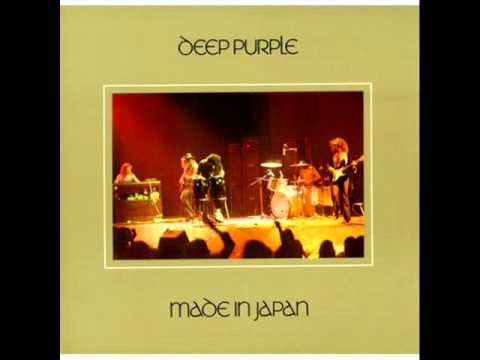 BQ: Favourite novel?
Here's a few that I enjoy;

Cream - 'Tales of Brave Ulysses'

John Cale - 'Ghost Story'

Camel - 'The Snow Goose'

https://www.youtube.com/playlist?list=PLzEG2f9QAl8...

Alan Parsons Project - 'The Raven'

Beggars Opera - 'Time Machine'

Marillion - 'Grendel'

Blue Oyster Cult - 'Black Blade'

Lord Sutch and Heavy Friends - 'Hands Of Jack The Ripper'

Bo Hansson - 'The Escape' El Ahrairah (Inspired by Watership Down)

Rush - 'Anthem'

The entire Les Miserables  sound track........is just outstanding. 

The book is wonderful,  the movies are fanstastic......but the songs  from the musical  are  just inspired. 

Portrait of the Artist as a Young Lady- Seatrain

https://www.youtube.com/watch?v=ZfRncnvJchQ

BQ: Trout Fishing in America by Richard Brautigan

"A Memorable Fancy, Plates 17-20", from the album Themes from William Blake's The Marriage Of Heaven And Hell by Ulver

https://www.youtube.com/watch?v=089XTb7octU

the almost entire Summoning discography deals in the lyrics of the mythological world of Talkien

https://www.youtube.com/watch?v=npnZP7avWSE

*actually I don't know most of the authors treated in the music I listen to, law studies leaves me little time for other readings, sigh*

BQ: to say one, Dance Dance Dance by Murakami Haruki

How do you think about the answers? You can sign in to vote the answer.

Jefferson Airplane- "White Rabbit"/Lewis Carroll, Cream- "Tales Of Brave Ulysses"/Homer, Pink Floyd- "Pigs (Three Different Ones)"/George Orwell BQ: William Shakespeare

You Don't Pull No Punches, But You Don't Push the River by Van Morrison references the author William Blake.

Rime Of The Ancient Mariner, Iron Maiden

Hi Harvey

10,000 Maniacs - Jack Kerouac

https://www.youtube.com/watch?v=mJXZFo3kTiY

Do Not Go Gentle Into That Good Night - John Cale

https://www.youtube.com/watch?v=sPnKAmkhIpc

Not so much a track, but a full album, Jeff Wayne's War of the Worlds,

https://www.youtube.com/watch?v=6fnPn9Xr7fI

Dark Tranquillity "Nightfall By The Shore Of Time"

https://www.youtube.com/watch?v=gVt6tWYBeOQ
Still have questions? Get your answers by asking now.