Is there a law that I missed that says Americans cannot speak Spanish in public ? Why are Trump supporters attacking those that are?
Woman Calls Police on Worker Speaking Spanish. "He looks illegal"
https://www.youtube.com/watch?v=nSkwuQ2Whhg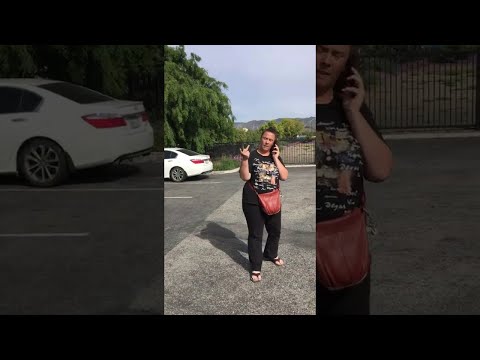 No, esa era una perra racista que, con suerte, fue ridiculizada por la policía.

You know...to be honest, yeah. Good point.


Login to reply the answers

Nope...................................

Login to reply the answers

No, and nobody claimed that there was.

She called the police because she had reason to believe that the person was an illegal alien. There are 30 million of them in this country, so please don't pretend it's very unlikely.

Login to reply the answers

Maybe I'm missing something here in this question. It sounded to me like the videographer was speaking English. I'd like to know what he did or said to her which prompted such an angry response........wouldn't you?

Login to reply the answers

How do you think about the answers? You can sign in to vote the answer.

Because Democrats are the racists.

Well..I'm conservative. I certainly wouldn't call the police on someone because they were Hispanic.


Login to reply the answers

Is there any particular reason why you think this has anything to do with Trump or Trump supporters, other than the fact that you re trying to peddle some propaganda?

Login to reply the answers

The woman was really overzealous, not to mention nasty. However, there's no law against speaking other languages in the U.S.

Login to reply the answers

Weird how some of the most vocal "freedom of speech" defenders seem to think it only applies to freedom of speech in English. Very weird.

People have the right to speak whatever #$@!ing language they want. English, Spanish, French, Cantonese, Klingon, Pig Latin. If you don't like hearing it, *you* leave.

Login to reply the answers
Still have questions? Get your answers by asking now.