Why do global warming deniers whine about scientists supposedly not wanting to debate?
Why do global warming deniers whine about scientists supposedly not wanting to debate, a claim that is a lie, but yet treat Yahoo Joker and his socks, who are clearly out to suppress debate by spamming and moving questions?
Update:
And, the claim that scientists are not willing to debate is a lie.
https://www.youtube.com/watch?v=l9Sh1B-rV60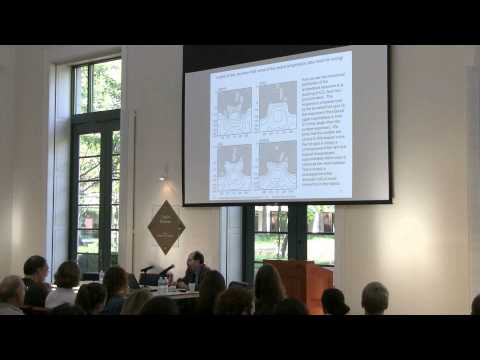 Yes, the video is long. Watching it is optional. The point is that scientists are indeed willing to debate.
Alarmists aren't looking to debate. They are looking to believe and belong and to demean those that aren't interested in believing in scams and fake crisis.

Why don't YOU try debating, Dirac? The issue on the table is paid trolls moving all questions opposed to "global warming" belief. You say to like to discuss, so discuss it.


Login to reply the answers

What a lying dirt bag you are.

Climate Realist is a paid troll. He and his co-workers post here on behalf of https://www.opensocietyfoundations.org/. They do this on other sites. I am not speculating. I know this for a fact. They got exposed and now they are desperately flailing with this lying ********.

They move ANY/ALL question opposed to their "global warming" beliefs. They patrol Yahoo Global around the clock. They also post all the softball questions and give themselves best answer.

Don't believe it? Try it. Compose your own question against "global warming." A paid troll will move it

instantly to category Abuse & Spam. You can't move it back because these trolls patrol Yahoo 24-7.

I am not speculating. I've done this.

Try my experiment. What do you have to lose?

Login to reply the answers

Dirac deleted his answer, just like I knew he would. He got busted posting from a sock account. I took a screen shot of the post before he deleted. See comments and click the link.

Or, you malicious report monkeys had his question deleted.


Login to reply the answers

The debate is long over, its solutions we need to be debating, we've spent too much time trying to convince idiots who basically just like the comfort blankey of the world not being on a destructive path

Login to reply the answers

How do you think about the answers? You can sign in to vote the answer.

Debating a climate scam denier is like taking candy from a baby!

You got it. They can't debate, so they move any question they don't like to Abuse & Spam. They make sure it stays there because they monitor this place 24-7. And then these incompetent clowns have to nerve the claim they like debate. Too funny!


Login to reply the answers

Because people like you think that googling "video that shows scientists debating climate change" is a valid argument. Just as anyone can find a plethora of scientists who disagree with the idea of climate change by googling "scientists who disagree with climate change." Pulling up sources to confirm your beliefs but not understanding what those sources actually said is a major failure of today's society.

I'd bet you didn't even watch the video, and like most people who look for confirmation bias sources, won't even watch it if someone else begins referencing what it says but instead try source fatigue, meaning you find more sources to push your point rather than dispute the source you originally posted.

People like you don't want debate, you don't care about the reasons for things or put any actual thought into your retorts; it's all about one side or the other. Just keep on claiming "Climate change is real" or "Climate change is false." It doesn't matter what side you're on, neither of you want debate you just want the other side to shut up.

Climate Realist, YOU are the liar. YOU''re the biggest, lying, dirtiest scumbag here. You're a paid troll. Your co-workers move ANY/ALL questions opposed to global warming. Anyone can try it to see I'm right. U even delete comments like this w/ sock accounts. I multi post to make ur job harder


Login to reply the answers

name the scientist your reffering to, you cant lol ..i suggest shutting your cake hole and

quit making stuff up ive never said anything close to that ...

Dze, You're wasting your time arguing with this guy. Climate realist is a paid troll. You can read about it in my post. He works for the https://www.opensocietyfoundations.org/. I'M 100% SURE. They do this crap on other websites. They've deleted 30 of my Q&A .


Login to reply the answers

Because conservatism in America is a nihilistic philosophy. The conservative powers that be, those who run the propaganda machines, have decided some time ago that truth simply didn't matter. Karl Rove articulated the contemporary nihilistic conservative philosophy quite well: ''We make reality, now''.

''Truth'' is whatever is convenient to power at any given time.

So if some mathematician wants to say 2+3=5, and it is convenient for conservative America to state it equals 4, well ''2+3=5'' is just that mathematician's opinion. And why is the mathematical establishment so closed to debate?

Mister Zedd

When Trump made his changes, did you keep your doctor?

Did you pay less?


Login to reply the answers

It's political, socialists dreamed up climate change as a means to take our money and freedom.

BS


Login to reply the answers

Do you really think conservatives have any credibility? They hate science and education, and they ignorantly hate anyone who isn't white

Of course they're trying to censure you, your truth is too hard for their little brains to handle

Login to reply the answers
Still have questions? Get your answers by asking now.