If you a X-Men character: which kind of superpower would you rather have and why?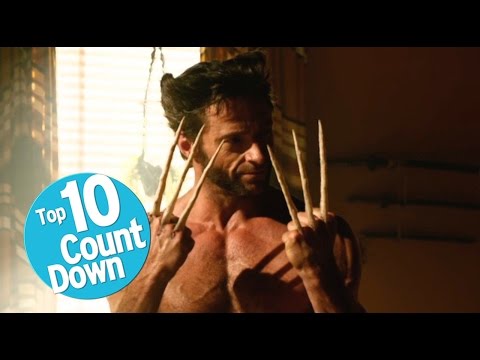 1. Telepathy (e.g. Professor X, Jean Grey, and Emma Frost)
2. Magnetism (Magneto)
3. Impersonation (Mystique)
4. Power Absorption (Rogue)
5. Teleportation (Nightcrawler)
6. Healing Factor (Wolverine, Sabretooth, Deadpool, etc)
7. Energy Absorption (Sebastian Shaw and Bishop)
8. Weather Manipulation (Storm)
9. Thermokinesis (Iceman)
10. Intangibility (Kitty Pryde/Shadowcat)
11. Optic Force Blast (Cyclops)
12. Manipulation of Kinetic Energy (Gambit)
13. Super Speed (Quicksilver)
14. Pyrokenisis (Pyro)
15. Other (Any Other X-Men Superpowers is not on the list?)
It's always one of the toughest comic book related questions for me. I'd only want Wolverine's powers if I could have the whole package- adamantium and all. But given that it's no guarantee, I'll take Magneto's magnetism.

But pyrokenisis would be so cool too.

Login to reply the answers

Telepathy or impersonation

Login to reply the answers

i wanna have all the powers because i wanna feel powerful

Login to reply the answers

Healing factor would be nice. I would also like the ability to heal others.

Login to reply the answers

How do you think about the answers? You can sign in to vote the answer.

I'd like to have Jean Gray's Telekinesis so that I could deal with bad guys without spilling my cocoa.

Login to reply the answers

Nightcrawler's teleportation

Login to reply the answers
Still have questions? Get your answers by asking now.