Why did Democrats support the racist Bill Clinton? I mean, he said the same stuff as Trump on immigration,?
And Dems today call Trump racist for saying those things.
https://www.youtube.com/watch?v=RzlviQH4FhQ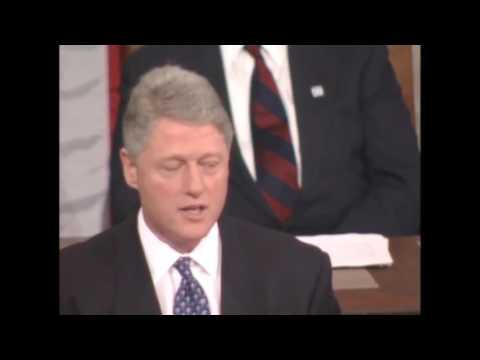 The Democrats have shifted their position. During the Obama administration they became more socialist and more liberal on immigration laws. Obama ignored some of the immigration laws in order to expand the voting base for the Democrats.

Trump's position is identical to Bill Clinton.

partisanry dems have flipflopped on every issue they now make the weeks press & party cause/ headline

they do more flipperflopping than the flying wallendas

Liberals double standard.

I actually met him during a rally in a very black town HE was never a ratists.Really down to earth nice guy.

How do you think about the answers? You can sign in to vote the answer.

I am gay

I was in the US Army in 1995

Bill Clinton asked for FULL RIGHTS for gays in the Military

The Sh*t Bag Republicans in the Congress REFUSED being the hateful SH*TBAG gay haters that they are

LOL Mr Trump can't talk like that.

Source(s): He not so articulate..

Because he was a democrat so they basically swept everything that he did under the rug

Bill Clinton was not really a Democrat, he was always more of a Republican especially by today's definition and he's definitely not a racist. I met him in Morgantown WV while he was campaigning with Joe Manchin years ago and he's a very kind person and one of the greatest Presidents in history

the democrats also knew full well that Bill Clinton was a rapist when they voted him into office.
Still have questions? Get your answers by asking now.