Is the United States in some way responsible for the Venezuelan economic crisis?
Or is just the Dictator Nicolas Maduro trying to find a scapegoat?
https://www.youtube.com/watch?v=mPpzIiJsO9w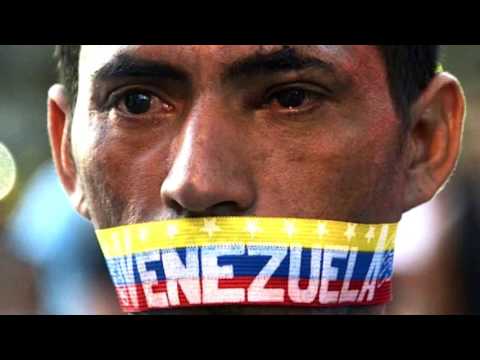 An economy based only one industry was the cause. Then Low Oil prices and bad monetary policy is responsible for the Venezuelan economic crisis. Some of the changes Trump wants to make to the federal reserve here in the US would make the central bank more political, like it is there and that was the major cause of their problems.

Well, there are economic sanctions on the, preventing them from dealing with the global market.

What if a foreign government prevented the US from selling their debt?

Basing your entire economy on oil isn't a smart idea.

How do you think about the answers? You can sign in to vote the answer.

When you nationalize businesses, you have no more businesses wanting to start there. Just the way the market works.

Why would anyone invest in Venezuela, if the government has a habit of just taking it?

No Venezuela is its own country.

Jimmy Carter and his institute 'counted' the votes for Hugo leading to the destruction of the Venezuelan economy.

Source(s): So, not America...'American' Democrats.

I am Earning free points by typing random answers lol

No

Corruption, Dictatorship and Really God Awful Management PLUS

Having only ONE industry in the entire country

Is a killer

No, South American politicians always blame gringo Yankees for every problem in South America and their moronic supporters swallow their lies. then they re-elect the politicians that destroyed their country.
Still have questions? Get your answers by asking now.