what do the lyrics of the song "Good morning Shadow Weaver" by the Choir mean?
https://www.youtube.com/watch?v=YbPNCbjpwsM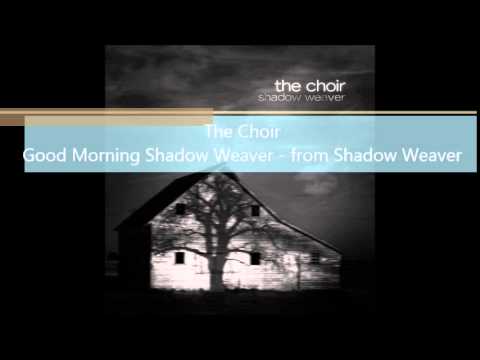 Good morning, shadow weaver
Lights on I say, lights on
The time has come to face the day
You won't escape the dawn
Shining through your window
Shimmering on the lawn
Good morning, shadow weaver
Lights on I say, lights on
Good morning, shadow weaver
The glorious sun is out
The time has come to face the truth
Surrender any doubt
Open wide your blood shot eyes
The time to rise is now
Good morning, shadow weaver
The glorious sun is out
Shadows means staying in the dark, weavers has to do with the webs we weave, the fabric of our lives, the image of the weave portrays the portraits of our lives, whatever is portrayed is the image we have identified with, stayed with, been in...The blood shot eyes, may suggest, that someone, has been crying, lost in the dreams he weaves reflective to me, there is no rest found in that image of the weave.

The band, and these artists love Jesus Christ; so perhaps they are singing that we must all come out of those things that keep us far from being in the Spirit... where real rest is found, with Christ. From the album all are being called to come out of what is dark, all the things that keep us veiled in the shadows.

It may be sold by the spinner to the weaver or it may be woven in the mill in which it is spun.

The Fabric of Civilization

Rather that be woven by the fabric of civilizations yarn, be woven by God... who will give rest to bloodshot eyes... (I think this line in the song suggests the inward state of the mind, that weaves from the worlds material nature, thoughts, things, and doesn't find the spiritual rest that can only be found in The Truth.)

For You formed my inward parts; You wove me in my mother's womb. Psalm 139:13

This next link gives an interesting look at the Weaving Machine. With explanatory notes.

It seems to be a take-off on Dream Weaver and Good Morning Star Shine.

It seems to be about someone that was partying or was crying.

Either way they need to eventually face their issues.

It may be a song for the depressed amongst us who re-weave old shadows repeatedly,

an invitation not to shun the light but to face it and though it shine upon what`s dark, to embrace it,

and thereby hold up their hearts and heads again.

Good lyric, it is new to me..
Still have questions? Get your answers by asking now.