Is this a good North America itinerary for a UK tourist? What are the chances of actually seeing what I'm looking for.?
Day 1: Initially I plan to fly from London connect in Atlanta, and arrive in Fort Myers / SWFL (RSW)
Day 2: Ride the Ferry Boat to Key west, see Coral Reef, Hear Conch Trumpet Sounding at Southermost Point, watch drag show, ferry back to fort myers.
Day 3: Ride bus to Naples, FL
See Mansions, watch for exotic cars.
Day 4: Ride greyhound bus to St Petersburg, FL (across Sunshine Skyway) See Salvador Dali Museum, look for some sort of Gulf Coast Jazz Music and dance to watch.
Day 5: Tour Tampa FL, visit busch gardens, see cuban architecture in ybor, watch salsa dancing.
Day 6: Ride train to Orlando, explore international drive area.
Day 7: Visit Disney World, See Mickey Mouse.
Day 8: Train to Jacksonville, Bus to Tallahassee, see Southern Belle + Plantation.
Day 9: Bus to New Orleans
Day 10: Tour New Orleans, ride steamboat, see live jazz, watch swing dancing,
Day 11: Train to Memphis
Day 12: Tour Memphis, see Rock and roll history.
Day 13: Train to Chicago
Day 15: Tour chicago, hear the blues, see sears tower + museums.
Day 16: Train to Minneapolis.
Day 17: Tour Minneapolis, see a broadway show on hennepin, see modern dance performance, see mall of america + WATERFALLS.
Day 18: Bus to Bemidji/ northern forests. Tour that area, see lumberjack, try real maple syrup + frybread+ see tepeee and real indians
Day 19: Bus to Grand forks, quick stop there, see Buffalo, get on train.
Day 20: Empire builder train acoss to Glacier National Park
Update:
Day 21: tour glacier park, see grizzly bear
Day 22: Train to Seattle,
Day 23: Tour seattle, see space needle + poet in coffee shop
Ferry to Victoria
Day 24: Tour victoria, see butchart gardens
Day 25: Ferry to Vancouver, tour vancouver, see totem pole
Day 26: Board Alaskan Cruise
Day 27: Sea Day
Day 28: Ketchikan
Day 29: Juneau
Day 30: Skagway (christmas village like town)
Day 31: Glacier Bay National Park, see icebergs
Day 32: College Fjord AK
Day 33: Anchorage AK,
Update 2:
Day 34: Tour anchorage, ride dog sled,
Day 35: Train to Denali
Day 36: Tour Denali
Day 37: Train to Fairbanks
Day 38: Tour Fairbanks, see North Pole AK post office where santa letters go.
Day 39: Van shuttle to Prudhoe Bay
Day 40: Tour Prudhoe bay , see oilfield
Day 41: Flight to Barrow
Day 42: Tour Barrow , see real eskimos and cute cuddly polar bears, could any guide there do a polar bear call like this https://www.youtube.com/watch?v=YjEeU6uidrk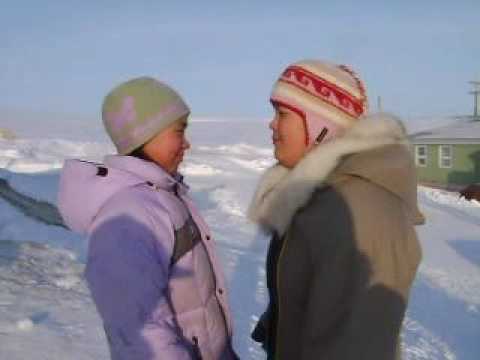 to lure polar bears to us.
Update 3:
Day 43: Fly back to Fairbanks
Day 44 + 45: Flights back to London
Would November be a good time for the trip? Like early november to Christmas. Christmas time in alaska must be amazing with the northern lights. Is this a fairly good itinerary? Will i get to see anything, do I need a guide to do do a polar bear call like in the link, or can I get like a polar bear whistle or something like that? How do I lure a grizzly bear to guarantee a sighting?
1. There isn't much left in the Florida Keys right now.

2. Long-haul buses in the US are not very pleasant.

3. I'm going to assume that you are planning this when Alaskan cruises run, daily passenger trains in AK run, and Denali Park is open. That's only a few months out of the year. Plus, you don't want to drive to Prudhoe Bay in the winter (even the summer isn't fun--the road sucks) or go to Barrow (which is now officially Utqiaġvik) in the winter. I'm also not sure why you want to fly home from Fairbanks, as there are non-stops from Barrow/Utqiagvik to Anchorage and Anchorage has a lot more flight options that are usually cheaper.

4. Like others have said, that is pretty ambitious and you will be thoroughly exhausted after a week or two. I just spent a couple of weeks driving around the west and need a break to recover from that. One day in most of those cities is not enough.

LMAO! XD Just to go from Chicago to Seattle on the train which runs all day and night with some stops in between will take you 3 days alone! What you have is highly unrealistic in travel times. The United States has 11 states alone that are bigger than the whole of the UK! To cross the US is exactly like traveling from one end of Europe, to the other. Literally!

This trip is going to cost you $10,000USD.

If you have that much money it's ridiculous that you would take the bus and train.

- drive short distances

- fly long distances

Rock & Roll history isn't in Memphis. Only Elvis' Graceland is in Memphis

- areas for the Rock & Roll = Rock & Roll Hall of Fame - Cleveland; Music Experience Project - Seattle; NYC; LA

- areas for jazz = Memphis, New Orleans, Kansas City, NYC

- areas for blues = Nashville, Atlanta, Chicago

Is there any Alaska cruises during the time you want to go? My understanding is Alaska cruises only occur May - Sept.

There is no train between Anchorage and Denali in the winter

There is a high likelihood that the Empire Builder Train is delayed in winter.

my you sure have an imagination !!..not sure where you got this crazy itinerary from ..but it wont work ...your a dreamer or a troll ...i have driven around america ...and canada ..twice ..36 states ...you could spend 90 days in california ...and still not see it all ...so is it good? ..no... chances 0%
Still have questions? Get your answers by asking now.