Since Hillary Clinton compared herself to Abraham Lincoln @the last U.S.Presidential debate, Your thoughts on adding a black beard and a?
"stovepipe" hat to the bike rider in this video for a campaign commercial for Hillary, stating,
"Hillary IS PEDALING hard, for YOUR vote"!
I'm Hillary Clinton, and I APPROVED this message!
Source:
Miss Gulch-extended underscoring - YouTube
Video for miss gulch▶ 2:35
https://www.youtube.com/watch?v=AldxVQ8z5FQ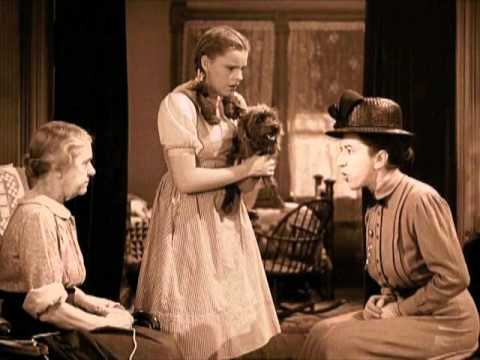 Nov 28, 2010 - Uploaded by Allan Fisch
Miss Gulch scene from The Wizard of Oz remixed using the original multi-channel music recording. Includes ...
Update:
Keep movin' the question, phags!
Update 2:
You gotta' admit it.
If you HAVE a sense of humor, this IS FUNNY, HUH?
CATEGORYChangin' LOOZER???????????
It was factually correct that the comment she was asked to speak about was made in the context of her discussing the film Lincoln...

However, I certainly don't think Hillary Clinton is very comparable to Abe Lincoln
Still have questions? Get your answers by asking now.