What do you think about Hulk Hogan Vs. Sting at TNA Bound for Glory 2011?
https://www.youtube.com/watch?v=lCINhc9cce0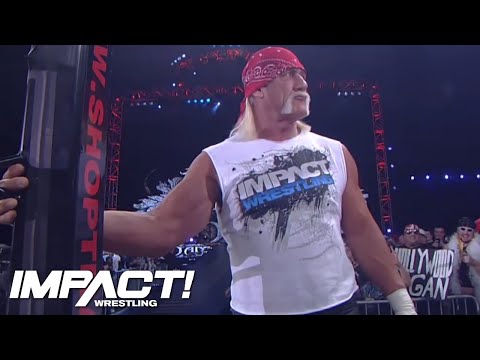 This youtube video taken from TNA Impact Wrestling own channel has 6,085 Likes, too bad 6,085 TNA Faithful doesn't equal up to a damn thing or a good match.
Although Total Nonstop Action didn't think Hulk Hogan Vs. Sting at TNA Bound for Glory 2011 was a Bad Match because they themselves when leaving Spike.TV after only nine years would rank The Bound for Glory 2011 match over A.J. Styles Vs. Christopher Daniels Vs. Samoa Joe.
Another moment that ranked higher then The Acclaimed Triple Threat match was Ric Flair's confrontation with Jay Lethal.
Update:
A fellow Impact! Wrestling fan even went out of their way to state that TNA's Hulk Hogan Vs. Sting was 'Better Booked' and a 'Better Match' then Shane McMahon Vs. The Undertaker at Wrestlemania 32.
Update 2:
https://twitter.com/realjoshmathews/status/7059646...
Nobody is purchasing Total Nonstop Action Content, doesn't matter if it is only Ninety-Nine cents. Also Josh Matthews has started responding to Youtube Comments since Mid-March, via the official Youtube page which of course Matthews runs insulting anyone against Impact! Wrestling much like he does on Twitter.
Update 3:
https://www.youtube.com/watch?v=mQGRM4UPqhE
Here we see Matt Hardy, no-sell a Piledriver on Concrete.
about easily 5 years later than any 1-1 match involving these two should have occurred... and 10 years after Hogan should have ever removed his shirt in public

Even if you compare a matchup like Hogan vs Sting to John Cena vs The Rock. In terms of booking and giving fans something they want to see TNA is winning. Does Shane vs The Undertaker, or Cena vs Rocky live up to Hogan vs Sting? Absolutely not. Five years can seem like a long time but it doesn't feel that long ago. I remember how excited I was when Hogan came over to TNA. I hope TNA welcomes him back again.

I want to feel sorry for TNA, but I can't help wishing Dixie's ship would sink once and for all, and we won't have to be reminded of moments like this again.

How do you think about the answers? You can sign in to vote the answer.

this wasn't about the match, this was just about an incredible face turn, if this had happened at a recent wrestlmania people would be praising it for years

yeah just what we need 2 old people fighting living off of nostalgia.
Still have questions? Get your answers by asking now.