would donald trump date a mexican like her ?
Update:
or would he reject her for being mexican ?
Update 2:
Ninel Herrera Conde (born September 29, 1970)is a Mexican singer, actress and television host
Update 4:
Becky G Fires Back at Donald Trump
https://www.youtube.com/watch?v=c5CJBTX5K90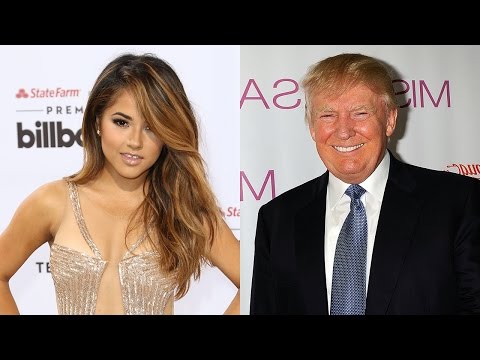 He's sticking with the one he got. I'm sure there are beautiful women he would have access to of all races and the one thing he doesn't discriminate against is a beautiful woman. He loves them all regardless of where they live.

No way, she's much too old for THE DONALD

How do you think about the answers? You can sign in to vote the answer.

those are as mexican as the taco's im eating

Not if I had anything to say about it... I'd keep her all for myself!!
Still have questions? Get your answers by asking now.