Why isn't the war against ISIS called World War 3?
So there are 60 countries from all across the world that have agreed to help fight ISIS. In World War 1, 32 countries were involved in the war. There are 196 countries in the world which means about 1/4 of the world has agreed to fight ISIS. None of the other World Wars were fought with nuclear weapons except world war 2 at the very end before Japan surrendered. Which by the way Japan, a country that hasn't killed any one in 70 years is actually trying to get a law passes which says that they can fight ISIS as a form of self defense to protect Japanese interests both over seas and protect its self better. The United States is using weapons that are made of depleted Uranium caps to kind of instantly carpet bomb ISIS here is a video of what I mean. https://youtu.be/kKRt2DYMvdU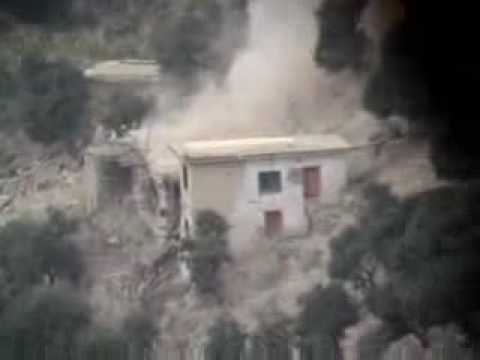 ?t=32s Now this is an article talking about ISIS fatalities and the coalition between the 60 nations http://www.cnn.com/2015/06/03/middleeast/isis-conf... How is this not called World War 3. ISIS is the equivalent of the German Empire , taking territory by force, fighting armies, committing genocide (muslims killing entire christian villages). There are even countries behind the scenes supporting ISIS which could even be giving ISIS the heads up. For one thing how does ISIS still get ammunition to fight? The point is how is this not considered World War 3?
Update:
If 2 sides are killing each other it is called war. If an organization takes over land and cities that is its land at that moment it is called a captured territory correct? ISIS stands for the Islamic State. They are basically claiming they are a country right? Isis has its own government its not just a bunch of unorganized people killing other people. ISIS had a plan to take over the middle east way before we knew they existed. How can you call a war like that not a world war.
Update 2:
Also Not all 32 countries fought in World War 1 fought either. Some gave ammunition to help fight with out actually fighting. The war on terror is an actual war with carpet bombings, tanks, nuclear weapons(the small depleted uranium caps fired by the A-10 warthog), deaths on both sides parachutes air strikes, snipers, grenades, car bombs, missiles. Every thing its a real war despite what I am reading in the comments. Isis is a terror group I think every one can agree.
Update 3:
Watch these videos and tell me there are no ground troops, no on is really fighting. This a real war guys There are many countries fighting ISIS but the ones your hear about are the ones that are doing most of the fighting https://youtu.be/z9um7YPzchU
?t=2m43s
https://www.youtube.com/watch?v=Vx-jd3w7kPU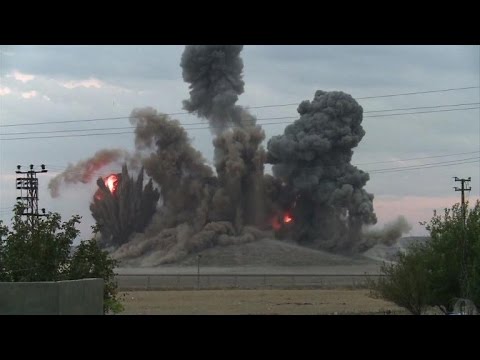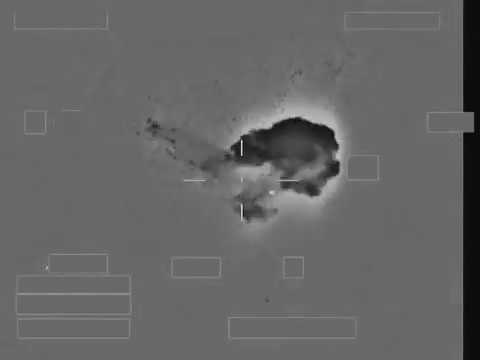 Some people on here are still saying that no one is fighting. Yeah many countries are fighting you just haven't seen them. Again WW3?
Because Historians usually name the wars after the fact....ie. WW1 was simply "the Great War" or The War to End all Wars...before there was another one and WW2 was simply either the War in Europe or the War in the Pacific until Historians started writing about it.

The current War with ISIS is just an extension of The Global War on Terrorism - and Global is synonymous with World.... so call it what you will. (and nobody ever said that a War needed to go Nuclear to be a World War)

Source(s): World History

World Wars are called that because they were waged world wide.

ISIS is only in the Middle East. It can't project power beyond its sphere of control, only propaganda to try and radicalize citizens of other nations into committing attacks elsewhere.

Ipso facto, it's not a World War regardless of how many nations are fighting ISIS where it lives.

The answer is realy simple...Countries and only declare "war" on other countries. ISIS is an organization, not a country.

If you have your "thinking cap" on you're probably wondering about "The War on Drugs", "The War on Obesity", etc. Well, those aren't real wars. They're Govt "programs".

Sure, the news says "the war in Afganistan" or "the war in Iraq", etc., but it's a little "the" and it's used to direct your brain into thinking of a specific geographic location.

The indicator is the use of the word "The" in front of the program name. WW1 & 2 never had "The" in front of them. Same goes for "Operations Desert Storm or Greedom (oops, I meant "Freedom")", etc.

Why wasn't the Boxer Rebellion called World War I?

Depleted uranium is NOT a nuclear weapon. You might as well argue that regular bullets are nuclear weapons, since the material they are made from is made in a massive atomic furnace known as a "star."

How do you think about the answers? You can sign in to vote the answer.

It's because we are ISIS. ISIS is a metaphysical manifestation of the worst aspects of western thought, humanity, and reality all rolled into one.

Because the fighting is only in the Middle East area, and not worldwide.

WWIII started well before this. This is just part of it.
Still have questions? Get your answers by asking now.