Why is domestic Right Wing Terrorism blatantly being ignored by the Media?
http://www.youtube.com/watch?v=J0LeQFoG-cY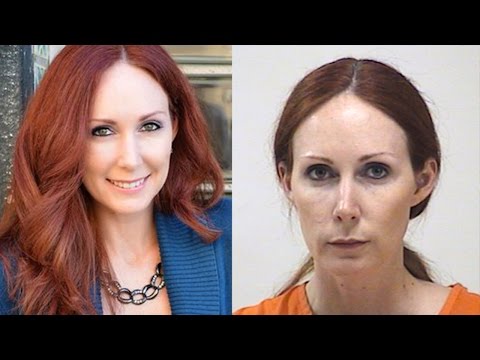 &list=UU1yBKRuGpC1tSM73A0ZjYjQ
A woman sent ricin in an envelope to President Obama, Michael Bloomberg (NY mayor) and Mark Glaze. It was an assassination attempt at the President. She did so because she was upset with their views on Guns. Her letter included the statements 'You have to kill me and my family before you take our weaponry'.
Now imagine the media outbreak and coverage from Fox news if it had been someone of Middle Eastern origin with a Muslim name.
Why isn't this considered terrorism ? Where's the media outbreak now ?
If it was a Muslim, he would have been sent to Guantanamo bay but this woman gets 18 years in prison.
This is Terrorism. But its okay because its a Right Wing White person huh ?
Update:
If a Muslim tried to kill the President media would have exploded. Fox News would cover it for months
Update 2:
@Lodar Of Hill People- She supported Mccain in 2008
Update 3:
@ McNamara- They just mentioned it briefly because they had to as a news station. There was no continuous coverage. How did they react to the boston bombing ? That was the same case as DOMESTIC terrorism. But since the guy was Muslim everyone started chanting 'USA USA' and Fox news went ape sh*t
Update 4:
There have been consecutive strings of Right wing terrorist attacks. Not just "one messed up woman"
She is hardly the first right winger in the past 5 years to commit domestic terrorism. There were the ricin terrorists in Florida, and Georgia, and the one in Mississippi, all of whom wanted to murder the president and kill government officials.

Then there are the mass shooters, from the guy who murdered innocent American Sikhs in their temple because he thought they were Muslims, to the Christian Right wingers in Tennessee who have repeatedly burned down a mosque because the law allowed American Muslims to own land and build a religious building on their own property, to the Tennessee right winger who tried to mass murder Jewish Americans at their temple, but failed to find any and, instead, took out 2 Christians who happened to be nearby. Then the two Las Vegas shooters, who openly admitted to wanting to overthrown the government and kill the president, and who murdered 4 innocent Americans and put the Gadsden flag over their bodies while shouting 'revolution'. Then there is the mass shooter in Oregon, a Mormon right winger, who killed his classmate and tried to kill many other students because he wanted to 'cleanse the US of its sinfulness'. You even have republican leaders openly admitting to wanting the president to be 'hanged' and 'shot'.

Login to reply the answers

Here's concept; let's uphold the law regardless to which political party holds office. If we disagree with the politician and or policies; vote them out. Why is it necessary to threaten someone or make an attempt on their life; while advocating freedom of speech and liberties. Its such an oxymoronic stance to position oneself; perhaps this is why the media doesn't take them serious enough. Nonetheless; domestic terrorism should never be taken lightly; nor global terrorism.

Login to reply the answers

MOST OF THE SHOOTER NUTS ARE LIBS, IDIOT.

Login to reply the answers

To be completely ignored by the left-wing media it has to be a lie because if it was right wing the media be right up in it.

Login to reply the answers

How do you think about the answers? You can sign in to vote the answer.

Can you imagine if a liberal had sent Republicans ricin, the freak out Fox would be having?

Login to reply the answers

My guess is that lady is a hero in the right wing community, just like the terrorists threatening law enforcement officers on Cliven Bundy's ranch were.

His guess is also very ignorant!


Login to reply the answers

Yes, the media overlook the threat upon our country by the Tea Party.I suppose they have a hard time taking them seriously just as most Americans do. Keep an eye on those you see wandering the streets. BE armed and have a phone of course.

What threat? The Tea Party has virtually no crime or violence. Delusional scumbag.


Login to reply the answers

Perhaps because it happened over a year ago and no one was hurt.

Login to reply the answers

Login to reply the answers

because extremely rare inconsequential events in life generally are.

Login to reply the answers
Still have questions? Get your answers by asking now.