Do you remember this movie called Mortal Kombat (1995)?
Based on the Video Game
with:
Robin Shou as Liu Kang
Linden Ashby as Johnny Cage
Bridgette Wilson as Sonya Blade
Christopher Lambert as Lord Raiden
Trevor Goddard as Kano
Talisa Soto as Kitana
Cary-Hiroyuki Tagawa as Shang Tsung
François Petit as Sub-Zero
Chris Casamassa as Scorpion
Keith Cooke as Reptile
and Kevin Michael Richardson as voice of Goro
Here the movie trailer of Mortal Kombat (1995):
http://www.youtube.com/watch?v=JHIfHL5UgFs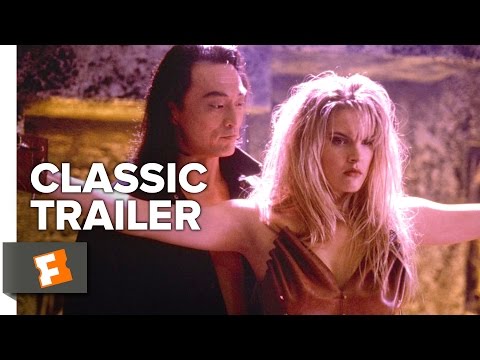 Update:
Fight scenes:
Liu Kang vs. Fighting Monk (Hakim Alston)
Sonya vs Kano
Johnny Cage vs Sorpion
Liu Kang vs. Kitana (To win Liu Kang's next match use the element that brings life)
Liu Kang vs. Sub Zero
Goro vs. Art Lean
Johnny Cage vs Goro
Lui Kang vs Reptile
Lui Kang vs Shang Tsung (Final Kombat)
I had the VHS as a kid and I played it to death.

Login to reply the answers

It was alright. The sequel: Mortal Kombat: Annihilation suuuucked!

Login to reply the answers

Login to reply the answers
Still have questions? Get your answers by asking now.