Ray: It's time to go to school son. So "Hispanics" can't be white?
You have been preaching all this time how Hispanics can be black or anything else, but not white. You kept ducking like a second Floyd all the links proving how a big percentage of Brazilians, Argentinians, Puerto Ricans, Mexicans and so on can be white just like Sergio Martinez, Canelo and Oscar De La Hoya for example, but you kept referring to Anderson Silva as black, which clearly shows how you're just another black racist supremacist who hates white people.
So what do you have to say about this video, son? I bet you would also preach how Pitbull is a Cuban or "Hispanic" but the man himself says that he's a white man. It's time to go to school son, I told ya!
https://www.youtube.com/watch?v=h2Dr4uM3hsU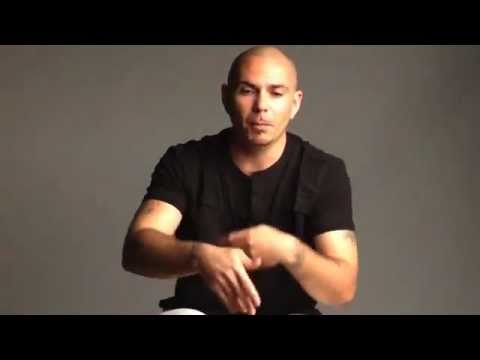 Update:
micahel, because Ray is spending most of his day around here and because I felt like it. Any problem, son?
Update 2:
Trey, it's not being the dummy, but someone named Ray.
Update 3:
Ray, you black racist douchebag, have you ever seen a European of Italian, Spanish, Slovenian, Portuguese, Greek, Serbian, Hungarian etc heritage? So what are you saying here? That all white people of European heritage look like Ricky Hatton? Heck, even other Brits such as Clive Owen, Joe Calzaghe and Catherine Zeta-Jones look NOTHING like Hatton. Son, just quit talking about race. You obviously have no idea about the topic. I told you it's time to go to school son!
Whenever a "Latino" like Sergio Martinez or Canelo or even Oscar commits a crime, the news refer to them as "white males" or "White Latinos" and the case of George Zimmerman, who by the way looks more Native American than any of the three boxers I mentioned, is a clear proof to my statement.

Now when a "Latino" such as Canelo or Sergio will achieve something great, then they must be either "Latino" or "Hispanic" and the white man should leave them alone. Ironically both Latino and Hispanic terms describe people of European heritage. Latino = Latin = Roman and Hispanics = Spaniards.

People are ignorant in this country but let's not make it a big deal, alright? Only in the U.S.

And you're wrong about the definitions of Hispanic and Latino. Latino as it is used in the U.S. and Latin America typically refers to someone with ties to Latin America. Whereas, Hispanic refers to individuals who speak spanish. There are black and white Latinos and Hispanics.


It's true a Hispanic person can be of any ethnicity and there are millions of White Hispanics in Latin America. However, you seem to believe that any Hispanic with a lighter complexion should be classified as White or Caucasian, when many of these people have mixed ancestries. For instance, De La Hoya and Guerrero (who were mentioned earlier as White) actually come from a Mestizo background. They are not considered "White" even by fellow Mexicans, as many Mestizos such as myself have family members that are even lighter than they (my sister has fair skin and auburn hair and yes she's Mestiza). And they've never referred to themselves as White either, so who are you to classify them in such a way? At any rate, most Hispanics put more of an emphasis on nationality above race anyway. For instance, Mexicans will root for Canelo and Marquez with equal enthusiasm despite differences in their ethnic backgrounds, because at the end of the day they're both Mexican and that's all that matters. The same goes for Argentinians and their support for Maidana and Martinez (who may possess some Indigenous ancestry himself as many Argentians do).

When did I refer to myself Anglo-saxon or "Aryan"???? Clueless much?


Sergio Martinez and Oscar due last Hoya are mestizos. But they could have more white blood than native or be about even. Oscar looks about even IMO. Canelo is definetly a white latino with much more European blood.

No offense dude, but this must be the dumbest question ever. Who said hispanics can't be white? Hispanic isn't even a race in reality. My dad is Mexican-American and my mom's Paraguayan (born and raised in Canada though) and we are all white. We currently live in South Africa and everybody here, whites and blacks, consider us white too. Actually I have light blond hair and green eyes. I actually met Cain "Brown Pride" Velasquez 4 months ago and he even looked mostly white to me in person.

I have also seen Shakira, Sofia Vergara, Robert Guerrero the boxer and Dominick Cruz in person; plain white people all of them.

How do you think about the answers? You can sign in to vote the answer.

First; I would like to thank you for unblocking me [since i called you out for being a racist].

Second; I never said South Americans or ''latinos'' could not be white, i just criticized you for calling them all white. Oscar de la Hoya has more native American features [those found in Mexico] than anything; https://www.flickr.com/photos/casspix/2717059984/i...

I don't know if you consider native Americans like this to be white; https://www.flickr.com/photos/dustysnowcrash/40678...

But If by white you mean someone with European heritage; this is further down the line of what it is; https://www.flickr.com/photos/matt_mcnulty/8209481...

But who cares, i don't worry much about race. If you want to consider Oscar de la Hoya the smartest white boxer business-wise, Floyd Mayweather the best defensive white boxer in history or Felix Trinidad the hardest white puncher in history; than have fun!

@ONE

stop blocking people, or you will end up just another coward in this forum...you argue people here and you blocked them...LOL what are you? a 11 year old kid?

wtf does this has to do w/ boxing?.. hispanics refers to race colonized by spain in the americas.... they coukd b white or black or red or brown or the mix... hispanics speaks one language, spanish... brazilians aint no hispanic.... latinos maybe... they speak portugese and once colonized by portugal

Why is this in the boxing section?

Ray, stick to statistics.
Still have questions? Get your answers by asking now.