Females, how does whatching this video make you feel?
How do you feel? Happy, angry, afraid etcetera and what does this video inspire you to do?
http://www.youtube.com/watch?v=4wX2Y0oHiWI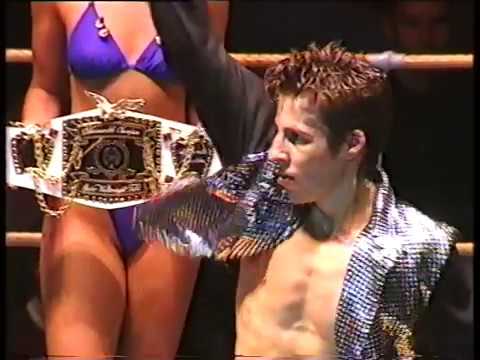 It makes me feel faintly ill. People beating each other up has that effect on me.

The very end bit p*sses me off. The gratuitous woman in the bikini in the background is typical of this kind of macho crap.

ADD: Because you seem to think that makes me a weak girly girl - It makes me faintly ill in the sense that I think humanity is f*cking sick when watching a couple of guys beating each other up is considered entertainment. The violence itself I'm largely indifferent to.

I feel nothing. It inspires me to close the tab and find something more interesting to do.

It's a boring video with crappy music in the background. I don't feel much for it.

How do you think about the answers? You can sign in to vote the answer.

I don't care much for sports and the vid doesn't make me feel anything, well, besides boredom.

I used to do a bit of kickboxing myself, so I can appreciate Vick's technique, but that's about it.

Source(s): 17, female

I don't like things like that. It's basically legalised violence. For 'entertainment'
Still have questions? Get your answers by asking now.