Which MMA fighters come from an amateur boxing background?
I know these guys were originally am boxers before going to MMA.
Alexander Gustafsson
Hyun Gyu Lim
Clint Hester
Sean Spencer
Fabio Maldanado
KJ Noons
Jens Pulver
Alessio Sakara
Patrick Cote
Anderson Silva and Junior Dos Santos don't really count cause they already were training MMA before training in boxing. Also Im not sure if either of them had any AM boxing matches.
Update:
Brendan Schuab and Stephen Bonnar has a background in am boxing too.
Update 2:
Conor McGregor was the Irish am boxing champion.
Update 3:
@stick I forgot about LIL Nog kinda embrassed I didnt mention him. Melvin Guillard has am boxing too and even one pro boxing fight. Yup he is among them eventhoughGuillard started wrestling before he started boxing. He was the Lousiana state wrestling champ in highschool.
Update 4:
@Stick and move I seen video clips of Spencer training at Mayweather boxing gym. I think Jeff Mayweather trains him sometimes. http://www.youtube.com/watch?v=rBrIHdPsrYk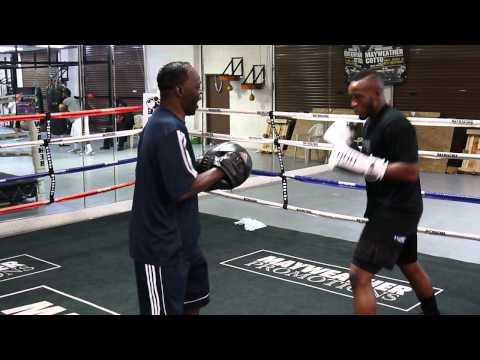 Update 5:
@stick Spencer moving to WW was the best thing he could have done. He was way too small at MW, he got manhandled by Rafael Natal. But he handled himself pretty well considering it took three rounds for Natal to finally finish Spencer.
You already mentioned him, but I love Sean Spencers' boxing.

In his last fight against Villefort and then tonight he showed it off very well, even against a way bigger guy in Sapo it was impressive. He's got great technique and movement.

This is tough b/c it's kind of hard to find amateur records in boxing, unless you were a notable guy.

Jamie Varner was an amateur boxer and won a golden gloves title in Arizona.

Cro Cop had like 40 or 50 amateur fights from what I've heard.

Lil' Nog was a good amateur boxer in Brazil (though Brazil isn't known for it's amateur pedigree) and won a medal in the Pan-Am games.

You said most of the guys that I was thinking of. Marcus Davis and Chris Lytle both had pro fights, but I'm not sure about amateur fights. Melvin Guillard did as well.

I agree with some of the other answers, for sure. But frankly, I think a big part of it is that nobody wants to waste the energy in MMA. Hunching your shoulders like that wears on you, fatigues your shoulders and such. Fact is, is that even though the boxer's workload in the ring seems higher (sheer volume of punches [and only punches] and turtling the shoulders, etc), he can clinch during a round to buy himself a few seconds rest, he has shorter rounds (2-3 minutes compared to MMA's 5 minute rounds), and still gets the same 1 minute break between rounds that a MMA fighter would.
Still have questions? Get your answers by asking now.