Is this piano piece in Bb minor or Db major?
http://www.youtube.com/watch?v=2HFPd4JJwaQ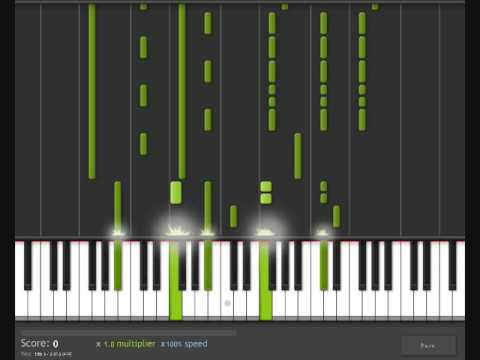 Sounds like Bb minor, but I could be wrong?
Hi Hadean!

Easy one here: B-flat minor all the way.

Remember about minor keys - sometimes using natural minor, other times harmonic or melodic minor?

Minor is minor - that is, ANY form of minor.

What you've got here is a *lot* of VI-III64-iv7-I (GbM-Db/Ab-Fm7-Bbm), pointing to B-flat minor, *natural* form. Verse at 2:33 goes to iv=I (E-flat minor), ending at 2:49 with clear dominant **V** chord (F-A-C) from harmonic minor (A *natural* is from harmonic minor, Ab is from natural minor).

What's more, all main cadential points are in B-flat minor (0:11; 0:33; 0:44, etc).

My Very Best - as always

Raymond

Login to reply the answers

Finishes on a Db, doesn't use A natural at all throughout (if it did that would strongly imply Bb minor), and is quite obviously in Db all the way through. It's in Db major.

Login to reply the answers

Ah, it sounded so familiar at the beginning but finally when the first verse started that's when I knew it was good old "Umbrella". And yes, the song is in Bb minor!

Login to reply the answers
Still have questions? Get your answers by asking now.