If you play the video game called NBA Jam, Which of these are your favorite NBA Team(s) and NBA player(s)?
Do you remember this video game called NBA Jam?
Arcade:
http://www.youtube.com/watch?v=E_ZrozH9dBE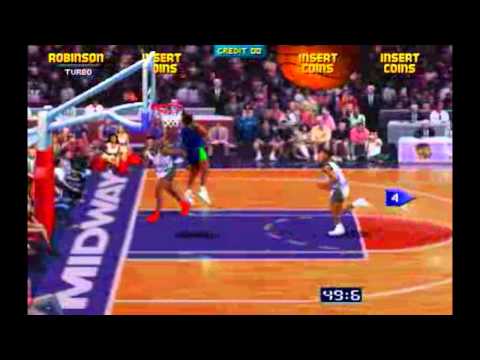 Sega Genesis:
http://www.youtube.com/watch?v=t7xdpVjpMys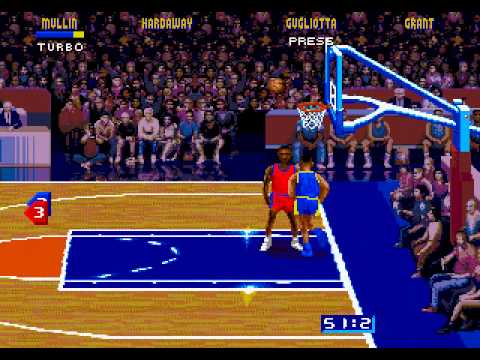 SNES:
http://www.youtube.com/watch?v=YQRVtXT7xxU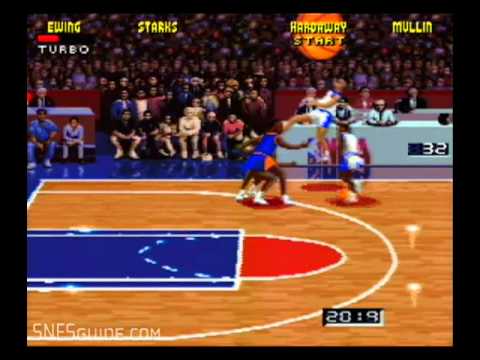 Sega CD:
http://www.youtube.com/watch?v=MfMLA3-RNmo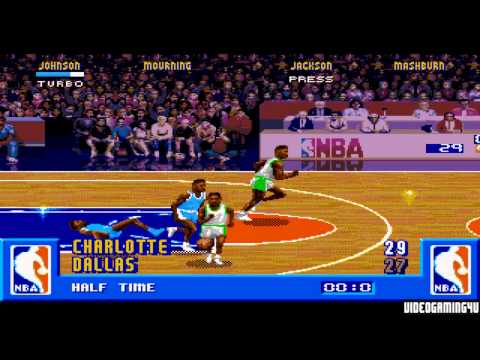 Game Boy:
http://www.youtube.com/watch?v=K3cr8LDWFHA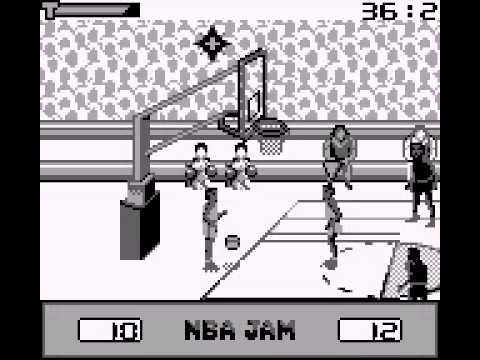 and...
Game Gear:
http://www.youtube.com/watch?v=PySFEtL5VYI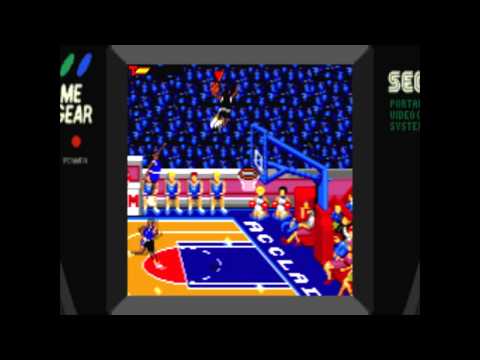 Eastern Conference:
Atlanta Hawks: Dominique Wilkins and Stacey Augmon
Boston Celtics: Reggie Lewis and Kevin McHale
Charlotte Hornets: Larry Johnson and Kendall Gill
Chicago Bulls: Scottie Pippen and Horace Grant
Cleveland Cavaliers: Mark Price and Brad Daugherty
Detroit Pistons: Isiah Thomas and Bill Laimbeer
Indiana Pacers: Reggie Miller and Detlef Schrempf
Milwaukee Bucks: Brad Lohaus and Blue Edwards
Miami Heat: Rony Seikaly and Glen Rice
New Jersey Nets: Derrick Coleman and Drazen Petrovic
New York Knicks: Patrick Ewing and Charles Oakley
Orlando Magic: Shaquille O'Neal and Scott Skiles
Philadelphia 76ers: Hersey Hawkins and Jeff Hornacek
Washington Bullets: Tom Gugliotta and Harvey Grant
Western Conference:
Dallas Mavericks: Derek Harper and Mike Iuzzolino
Denver Nuggets: Dikembe Mutombo and LaPhonso Ellis
Golden State Warriors: Tim Hardaway and Chris Mullin
Houston Rockets: Hakeem Olajuwon and Kenny Smith
Los Angeles Clippers: Danny Manning and Ron Harper
Los Angeles Lakers: Byron Scott and Sam Perkins
Minnesota Timberwolves: Christian Laettner and Chuck Person
Phoenix Suns: Charles Barkley and Dan Majerle
Portland Trail Blazers: Clyde Drexler and Terry Porter
Sacramento Kings: Wayman Tisdale and Spud Webb
San Antonio Spurs: David Robinson and Sean Elliott
Seattle SuperSonics: Shawn Kemp and Benoit Benjamin
Utah Jazz: Karl Malone and John Stockton
Other NBA Players from the Console Verison (Sega Genesis, SNES, Sega CD, Game Gear and Game Boy).
Mookie Blaylock (Hawks)
Dee Brown (Celtics)
Robert Parish (Celtics)
Alonzo Mourning (Hornets)
B.J. Armstrong (Bulls)
Terry Mills (Pistons)
Joe Dumars (Pistons)
Derrick McKey (Pacers)
Rik Smits (Pacers)
Vin Baker (Bucks)
Eric Murdock (Bucks)
Harold Miner (Heat)
John Starks (Knicks)
Nick Anderson (Magic)
Penny Hardaway (Magic)
Clarence Weatherspoon (76ers)
Calbert Cheaney (Bullets)
Jim Jackson (Mavericks)
Jamal Mashburn (Mavericks)
Mahmoud Abdul-Rauf (Nuggets)
Chris Webber (Warriors)
Latrell Sprewell (Warriors)
Vernon Maxwell (Rockets)
Pooh Richardson (Clippers)
James Worthy (Lakers)
Vlade Divac (Lakers)
A.C. Green (Lakers)
Isaiah Rider (Timberwolves)
Kevin Johnson (Suns)
Cliff Robinson (Blazers)
Mitch Richmond (Kings)
Dale Ellis (Spurs)
Don't Forget NBA Jam Tournament Edition. Do you remember this video game called NBA Jam Tournament Edition?
I loved this game as a kid, and I loved it on sega genesis. always played with the Jazz

Seattle SuperSonics - boom shaka laka - shawn kemp & gary payton my favorite player detlef schrempf Ya dig?

I also want to answer your question to the best NBA team in the 1990s

C BARKLEY

M JORDAN

K MALONE

C MULLIN

C DREXLER

P EWING

S PIPPEN

D ROBINSON

L BIRD

E JOHNSON

C LAETTNER

J STOCKTON

Head Coach: Chuck Daly

Assistant Coaches: Lenny Wilkens P.J. Carlesimo Mike Krzyzewski

1992 Barcelona Olympics Undefeated (8-0) Gold Medel Winners

THE DREAM TEAM

Source(s): FROM DOWNTOWN

The Oakley brand name is much more recognized than Smith, also.

How do you think about the answers? You can sign in to vote the answer.
Still have questions? Get your answers by asking now.