Is asking "Is Islam a religion of peace?" hate speech?
I mean, it's not as though there's no evidence that it is any but a religion of peace, to wit:
-2011 FBI Annual Report on Terrorism, http://www.nctc.gov/docs/2011_NCTC_Annua… page 11: Of 12,533 terrorist deaths 77 were committed by Neo-Nazi, fascist or white supremacists; Muslims committed 8,886.
-wikipedia has a list of 144 terrorist organizations officially designated by various Nations. The list includes the names of the groups and the nations which designates them as terrorists. Each group has a profile. Go through each profile and you will find that 20 are motivated by ideology -- Marxism, socialism, Maoism, etc. The rest, 124, are motivated by religion: 17 involve Irish Christians, 7 involve non-Irish Christians and Sikhs, 7 involve other religious entities -- 93 involve Muslims.
Note: While there are a number of radical hate groups such as Aryan Nation, Army of God and the KKK in America or the Iron Guard (Christian) in Romania and The Lord's Resistance Army in Uganda, they are not officially listed as terrorist groups by any nation; the list does not address individual terrorists like Timothy McVeigh or Anders Breivik.
-Bing/Google search "civil wars in the world" and determine where they are being fought; then research each civil war and determine who is fighting in them. The results are startling: 90% of them involve one combatant-religion -- Islam. Muslims extremists fight in civil wars against Hindus, Sikhs, Jews, Shamans, Copts, Buddhists, Zoroastrians, Christiana, animists and Confucians and all other non-Muslim entities. They fight in China, Russia, Bosnia, Cyprus, Macedonia, Israel, Pakistan, India, Indonesia-Ambon & Halmarhera, Côte d'Ivoire, Kashmir, Algeria, Mauritania, Morocco, Tunisia, Sudan, Ethiopia, Kosovo, Bosnia, Kurdistan, Kirghizia, Nigeria, Philippines, Somalia, Turkey, Chechnya, Sudan, Yemen, Thailand, Uganda, Azerbaijan, Mali, Chad, Libya, Bangladesh and East Timor.
See them in action. Google search these web addresses:
http://www.youtube.com/watch?v=2gHMgJp9olo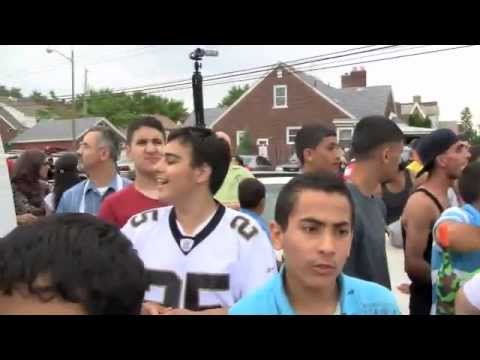 If that address doesn't work try: Dearborn Michigan Hate Fest - Dearborn Arab Festival
http://www.youtube.com/watch?v=dN6CHtGGo4g
If that address doesn't work try: Sharia Law: Battlefield London
http://www.youtube.com/watch?v=c4I_IXIs_1g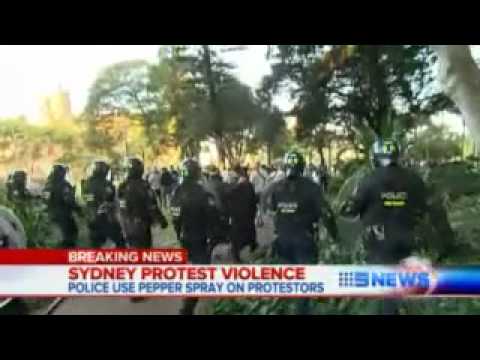 If that address doesn't work try: Muslim protest in Sydney turns violent
http://www.youtube.com/watch?v=Omd8PN5ezN8
If that address doesn't work try: Muslim behavior in Oslo, Norway
http://www.youtube.com/watch?v=pDQrvObop3E
If that address doesn't work try: Islamization of Paris a Warning to the West
http://www.youtube.com/watch?v=ScWXaegHIIk
If that address doesn't work try: Sydney Muslim Protests 15 Sep 2012
http://www.youtube.com/watch?v=FaIAnK75W
… If that address doesn't work try: Second Muslim Night Patrol in Waltham Forest, London
Something certainly has changed in the last 15 years or so. I worked with a lot of Muslims in the eighties and nineties and they were some of the kindest people I knew (tho I disagreed with their faith more than a bit.. which is my right).

But starting a little before Y2K, I noticed a real change in attitudes among younger Muslims. There is a mosque across the street from the house I lived in, then, and a generation gap -- especially in attitudes of tolerance -- became more and more apparent.

Then came 9/11 & the rest is a very ugly history.

.

I am all for hate speech (reality) when it comes to Mo-Mo the Pedophile Prophet and his followers.

Libs only call it hate speech because a Republican said something true about Islam and they seized it as an opportunity to paint Republicans as racists and American as deserving of violent muslim reprisals.

oddly enough, libs like to bring up the Spanish Inquisition to attack today's christians, but they tell everyone that you can't call attention to the realities of today in speaking of Muslims.

I can see liberals getting their noses out of joint by that question because it implies that there is the * possibility * that said religion might not be peaceful.

Mind you, these liberals are the same ones who will paint all of Christianity with the same brush by looking at the antics of the 40-member Westboro Baptist church.

But to paint Muslims with the same brush based on thousands of terrorist attacks would cause liberals to unleash charges of "intolerance".

How do you think about the answers? You can sign in to vote the answer.

Who's implying that it's hate speech to ask if Islam is a religion of peace?

There is no such thing as a religion of peace. All religions divide people.

It seems like anything that offends liberal morons is hate speech.

Ask it all you want.

LIke I have time to read all that cut and paste garbage.

Follow my religion of love and peace. OR I KILLL YOU!!!!!
Still have questions? Get your answers by asking now.