Jesus Navas and Alvaro Negredo debut with Manchester City?
Ex-sevilla players and la liga players debuted with City three days ago in a game vs Sunderland in which the club won 1-0 and Navas played 45 minutes. Today he have an assist for goal vs AC Milan in a friendly game in which City won today 5-3 today. Looks like him and Pablo Zabaleta will have a good duo in the right side for City. Spanish Navas and Silva are going to be a good duo upfront in the midfield for them. Negredo has debuted vs South China 4 days ago and i only saw a little bit of the game but he seems to get really use to Pelligrini's style of game. Him and Aguero will have a good duo striker partnership
heres a video of Jesus vs Sunderland
http://www.youtube.com/watch?v=e5eTlMQwzs0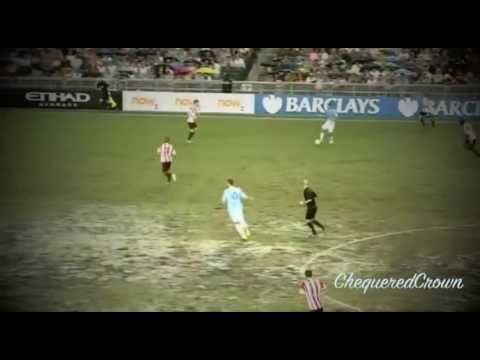 video of Negredo
http://www.youtube.com/watch?v=nZUXOTNqKLk
and todays game vs Milan
http://www.3news.co.nz/VIDEO-All-goals-5-3-Manches...
Thoughts? I think these two are going to help City alot.
Update:
Ill be really keeping track on how these players do.
Yep, they are capable of creating a strong combination. Navas is an excellent winger with lots of tricks, pace and a great cross (and he's better coming inside than people think), and Negredo is good on the floor and in the air. Obviously I don't need to preach to the converted however as the Spanish section knows all about both.

I did hear however that Pellegrini may well favour Dzeko or Negredo. Dzeko is good too so they have nice options.

Silva, Navas, Aguero, Jovetic give them immense creative options..

Login to reply the answers

Neymur and ronuldo and messy

Login to reply the answers
Still have questions? Get your answers by asking now.