The stupidity of some people.?
Take a look at this Tai Chi practitioner, take particular not of 0:53 to 1:22 and tell me if you are as appalled as I am at this reckless and irresponsible action.
http://www.youtube.com/watch?v=uuiNZ9YmcRU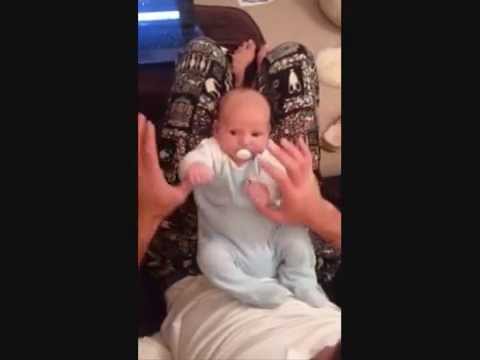 Update:
It could be a fake baby, its hard to tell from the video, I sure hope it is a fake baby.
are you sure that is a baby or is it a doll. i never seen a baby sit so still unless they were sleeping.

if it was a real baby i would agree with you

Source(s): 30+yrs ma

You can't really underestimate the stupidity of some people. If it is a real baby, and I'm leaning to it as it is, then this man is mentally challenged and should leave the care of the child to the mother. There's no mention of it being a doll in the description and you can clearly see the baby's hand move on its own at 1:22.

I'd have to go with the fake baby. It just doesn't seem real. He only does the Taiji with a sleeping baby? It never moves when he does Taiji. I wish my kids would have slept that much at that age. By the time they finally fell asleep I was bushed too, too bushed to do any Taiji.

all i can say I sure hope that was a Fake Baby when he did that stunt ! like what if he lost his balance fell, injuring the Baby ! Plus if he did that stunt with a real baby, you would think his Wife would Kill him !

How do you think about the answers? You can sign in to vote the answer.

I was praying that was a fake baby like a doll. If not... that is sick. Just sick.

Lesson of today:

Some People are Stupid
Still have questions? Get your answers by asking now.