Is it intellectually dishonest for atheists to claim there is NO evidence to support belief in God?
Atheists put forward the Flying Spaghetti Monster as an analogy for belief in God - they say both are figments of the imagination and there is no evidence either of them exist or are real. But is this a fair analogy? Theists put forward lots of arguments and evidence to support theri beliefs. Just because atheists are not convinced by those arguments and evidence is not the same thing as saying there is no evidence. The evidence presented may not persuade, but that's an entirely different thing to claiming there is no evidence.
What do you make of this argument: http://www.youtube.com/watch?v=tIHBUNsShDQ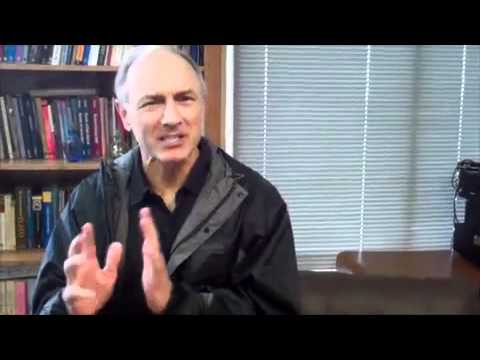 And let's try to be nice to each other, please?
It is indeed intellectually dishonest, or at least willfully blind, to deny the evidence for something that a lot of people believe, simply because one does not believe it oneself. For example, aliens. I will contend that there is plenty of evidence for the Roswell aliens. This in no way means that I am obligated to believe in them.

What the atheists are doing is basically like a defense attorney looking at the evidence presented by the prosecution--witness statements, crime scene reports, what have you--and claiming that the witnesses could be lying or delusional, and the crime scene reports don't necessarily mean what the prosecution claims, then stating that because of that the prosecution has no evidence and the case ought to be thrown out of court. It's absolutely ridiculous. The case belongs in court, and the evidence is still evidence. A good lawyer would not deny the evidence, he would merely deny its validity and argue that it does not of necessity lead to the conclusion the prosecution has drawn, then leave it up to the jury to decide. Then again, that probably explains why the atheists here have time to answer questions on the internet--they're not lawyers.

Login to reply the answers

You are wrong, Theists put absolutely no evidence forward to support their belief that there is a god and in fact the belief relies entirely on faith alone, there is however evidence to support a belief in a god because there are plenty of people that actually do, Atheists are not convinced by the argument that Theists put forward because there is nothing to back up the claim, on the other hand, it is the Theists that are not convinced by the argument that Atheists put forward but at least the evidence has quite a lot of factual evidence to support it, my main problem with Theists is not that they believe in a god but it is their continual assumption that I should also believe it, if they could just stop asking us about why we don`t share their faith then we would not need to keep telling them why we don`t.

Login to reply the answers

The first argument that he puts forward as an example of an argument that has evidence to back is the cosmological argument. The problem is, the cosmological argument is based on "evidence" which consists of nothing more than "stuff exists". The rest is axioms like:

Every finite and contingent being has a cause.

A causal loop cannot exist.

A causal chain cannot be of infinite length.

and of course the unwritten axiom...the "First Cause must be an aware entity". Without that axiom, the rest of the Cosmological Argument has no point and the one bit of evidence in the whole of the argument..."stuff exists"...simply has no relevance to the desired conclusion "A god exists". If the audience doesn't accept that axiom which boils down to "Stuff can only exist if god exists", then "stuff exists" does not strike that audience as evidence of anything.

Login to reply the answers

No, is not dishonest at all, because it's true.

Apologetic arguments for gods are, without exception, intellectually dishonest; trying to argue that completely unverifiable anecdotes (especially alleged historical anecdotes) should be counted as evidence is intellectually dishonest; constantly trying to shift the burden of proof or move the goalposts is intellectually dishonest; propagation of deliberate misinformation after repeatedly having the dishonesty of your claims highlighted (as all prominent apologists do) is intellectually dishonest. But merely stating the simple fact that no verifiable evidence for the existence of any god has ever been demonstrated by anyone - no, there's nothing dishonest about that at all.

Login to reply the answers

How do you think about the answers? You can sign in to vote the answer.

One of the fundamental rights enshrined in a UN charter is the freedom of belief. I am thus allowed to believe whatever I wish. If what I believe upsets you because it is just too far out for you to handle then look elsewhere. Atheists on this section remind me of the Nazis or Soviet era communists.

Remember Yuri Gagarin's words when he orbited the globe? "I have looked out at space and I can't see god" So that clinched it for millions I suppose. A wit writing for the Guardian remarked that he should have stepped out of the craft if he wanted to see god.

Login to reply the answers

Yes, it is a fair analogy. The man in your video - who makes essentially the same claims - did not provide any evidence. He gave a list of arguments which were refuted long ago: http://wiki.ironchariots.org/index.php?title=Argum... but no actually evidence.

Can you provide me with ONE piece of evidence or ONE argument for the existence of your particular god (Since you wrote "God" with a capital "G" I'll assume you mean the Abrahamic God) that would not apply equally well to the Flying Spaghetti Monster? If you can do that I'll stop using the FSM analogy at least for your conception of a god.

Login to reply the answers

"Theists put forward lots of arguments and evidence to support theri beliefs."

first of all, their* and secondly, a book "supposedly" written by God influenced people is not viable evidence. There is NO WAY you can prove for 100% fact that it wasn't just a bunch of guys trying to legitimize their beliefs.. The only time I see people saying there is evidence is when the evidence is saying there is evidence, like in this question. You say evidence a lot but what is the REAL evidence? A book that is THOUSANDS of years old? What you feel inside of you when at church? That isn't evidence.

Give me real, solid evidence that can't be disputed in a single way and I'll believe it. Until then, I will remain as I am and quite frankly it is none of your business what other people believe and why they believe that.

Login to reply the answers

There is as much evidence for unicorns. They are widely referred to in literature where they are associated with good and moral acts .... yet I don't believe in them either. Do you, given the weight of evidence, or do you expect more of evidence like the ability to measure it or, like the 'big bang' for it to be a logical extension of other things you can measure?

God as a mental concept is fine, measurable by brain response while not being attributable to anything outside the person. God as a metaphor for goodness is fine. If you start invoking eternal agency, there needs to be something external that is measurable or rationally predictable from what is measurable and that can subsequently be measured as techniques develop.

Login to reply the answers

What I find so intellectually dishonest is that atheists insist on empirical evidence for the existence of God, and will not accept evidence of people having life changing experiences through Jesus Christ, people delivered from terrible addictions, testimonies of God working in their lives, testimonies of the supernatural and present day miracles, real people pouring out their hearts telling of their relationships with God and having his peace, joy, love etc, reject all historical written/archaeological evidence and fulfilled prophecy, and finally they reject the world and its vast beauty and diversity with infinite appearance of the highest levels of complexity in the simplest cell to the most complex thing in the known universe - the human brain!. The simplest cell in the world was computer modeled by Venter labs and it was sooo complex it required a cluster of 128 computers working simultaneously for 9-10 hours just to bring about one instance of cell division!

Yet they gladly and easily accept Abiogenesis which is just in the hypothesis stage, because after all these years since the Miller/Urey experiment, which they now agree was NOT the supposed early environment, Origin of Life is still an unworkable hypothesis, and scientists now believe that life could not have arisen by mere chance, and nobody can figure out how all of the complex genetic information came about and how all of the cellular molecular machinery came to be. So the most brilliant scientists, with millions of dollars and state of the art labs to simulate any environment, still cannot create life. Even Richard Dawkins admitted that Origin of Life is a "Gap which has not yet been filled" and that evolution needs genetics to get started and "NOBODY KNOWS HOW IT STARTED". Dawkins goes on to explain that he is expecting an unknown law of chemistry to be discovered. Well that's what they need to rescue them - the unknown law! So they are actually believing in an UNKNOWN LAW and that law may just turn out to be the GOD of the Universe!

What is ironic is that science is supposed to be based on empirical evidence, and Christianity is a faith based belief system. Yet the atheists have unwavering faith in Abiogenesis, either by aimless and random events (since most don't know the majority of scientists reject that explanation now) or by the unknown law! And they ridicule us for our faith in a Higher Intelligence in the universe which created the infinite complexity we see all around us! Yet Abiogenesis has its followers, regardless of evidence - its adherents believe it all happened by FAITH, without evidence! LOL

Login to reply the answers

The main problem is how different groups define 'evidence'. I've not heard of any evidence from the religious side that satisfies any rational, scientific or logical scrutiny.

In my experience, most religious people will freely admit that faith is the more important than 'evidence'.

Now I'll go and watch your link.... maybe I'll change my mind after doing so! :)

EDIT - I watched your linked vid... I'm not convinced! The FSM is more a parody or satirical device and not an analogy, it's not to be taken seriously. If you want a more serious idea, and a true analogy, research "Russel's Teapot".

Again, i think the guy in the vid is offering 'arguments' (that have been thoroughly refuted) and not 'evidence'. Our definitions of what constitutes 'evidence' are clearly at odds!

Source(s): Atheist in Ireland :)

Login to reply the answers
Still have questions? Get your answers by asking now.