Detroit Lions Mock Draft?
Round 1: Ezekiel Ansah DE~BYU
Round 2: Arthur Brown OLB~Kansas State
Round 3: Tyrann Mathieu DB~LSU (expelled)*
Round 4: Dallas Thomas OT~Tennessee
Round 5: Nick Kasa TE~Colorado
Round 6: Ace Sanders WR/Return~South Carolina
Round 7:Quinn Sharp P~Oklahoma State
Round 7:Earl Wolff SS~North Carolina State
I'm not too sure about my mock draft this time, but I believe defense needs to be addressed in 3 of the first 4 rounds. My lockdown picks right now are Tyrann Mathieu at 3 and Ace Sanders at 6. I like Tyrann alot because he can play cornerback, nickel, and safety, while providing yards on punt returns. I think Ace Sanders will be a steal late in the draft because of his speed and acceleration, which makes him a valuable returnman. (Logan needs to leave). Also, Ace can fill Titus Young's role perfectly. I think the first two rounds are unpredictable for Detroit, at round 1 they can draft Eric Fisher, Dee Milliner, Ezekiel Ansah, or even Lane Johnson. And at round 2, they can take Bjoern Warner (unlikely he falls), Keenan Allen, Arthur Brown, Damontre Moore, and others. I selected Arthur Brown because he will be the best OLB in this draft class 5 years down the road, no matter where he plays. Anyways, the major needs here are CB-OLB-DE-WR, in that order.
Tell me what you think and I'd like to see yours.
Update:
Ezekiel Ansah highlights: http://www.youtube.com/watch?v=L__yGr3mWjs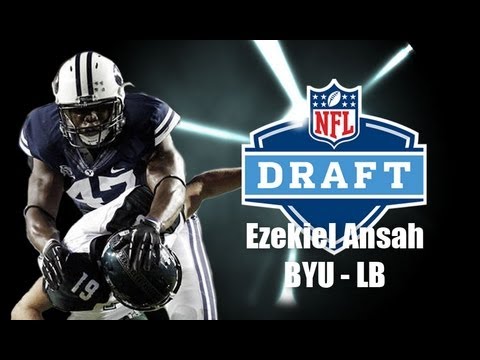 Arthur Brown highlights: http://www.youtube.com/watch?v=NWQj6X2tZP4
Tyrann Mathieu highlights: http://www.youtube.com/watch?v=8KBPaoS6odk
Dallas Thomas highlightshttp: (if you feel like watching this)//www.youtube.com/watchv=JKja4ILzuaE
Nick Kasa highlights: (mostly blocking) http://www.youtube.com/watchv=k9RdSSWC-SQ
Ace Sanders highlights: (must watch) http://www.youtube.com/watch?v=P2gGZ8eVzpY
Earl Wolff highlights: (looks like a 3rd round pick) http://www.youtube.com/watch?v=WcOI6vd62b4
Quinn Sharp highlights: (this kid punts far) http://www.youtube.com/watch?v=5KG-iSDL1UI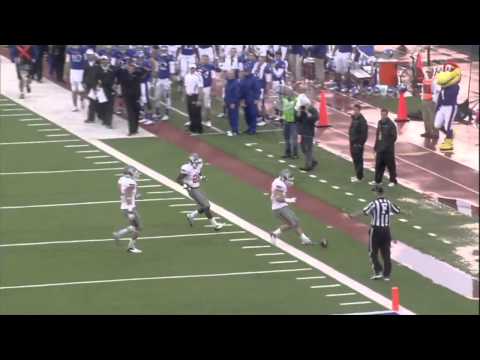 Round 1: Eric Fisher, OT

Round 2: Damontre Moore, DE

Round 3: Tyrann Matthieu, CB

Round 4: Chris Harper, WR

Round 5: Jordan Hill, DT

Round 6: AJ Klein, ILB

Round 7: Cody Davis, S

Round 7: Ontario McCalebb, KR/RB

Is what I would want to do.

But I like yours for the most part.

I think Ansah would be a good pick but I'd prefer Eric Fisher or maybe even Lane Johnson. We're on the verge of paying Matthew Stafford big bucks, we need to keep him upright.

I don't really like Arthur Brown but I would really like Manti Te'o. I don't think OLB is that big of a need. We have Palmer (who has been good in spot starts) and two 2nd year players who looked good in OTA's and practice last year.

I love Tyrann Matthieu in the 3rd. I really think he can step in and be a difference maker right from the start. If not at CB then as a return guy.

Instead of Thomas in the 4th we should go for a WR. I'd be in favor of drafting one day two, but if not it HAS to be 4-5.

Kasa is good but the Lions really like Michael Williams (TE, Bama) and Dion Sims (TE, Michigan State) so I think we end up with one of those two.

We also need depth at DT considering we only have three on the roster after losing Williams and Lee Hill.

Login to reply the answers

It's decent. I don't think Thomas will be there in the 4th and I think Jordan would be a better pick if we were going with a DE at #5.

Sanders is decent, but we need a deep threat. Sanders is strictly a slot guy and we already have three of those with Broyles, Burleson and Thomas. Sanders is a measly 5'8" and won't do anything against 6'0 corners over 20 yards downfield like Titus could. I think if we get Matthieu (who I LOVE), there's no need for Sanders since Tyrann can return kicks and punts. We could get a bigger WR like Keenan Davis from Iowa or Tavarres King from Georgia.

As for position needs, I'd have it as DE-OT-CB-WR-OLB. We signed Ashlee Palmer to a big deal. We aren't paying him as a backup. We're paying him to start. Plus we still have Travis Lewis who didn't play much last year who will battle with Palmer for that other OLB spot across from Levy.

Mine is...

1st: OT Eric Fisher

2nd: DE Damontre Moore/Alex Okafor/Bjoern Werner/Tank Carradine

3rd: CB Tyrann Matheiu

4th: WR Aaron Dobson

5th: DT Jordan Hill

6th: OLB

7th: P Brad Wing

7th: Safety

Login to reply the answers
Still have questions? Get your answers by asking now.