What is wrong with my nail polish?
Well, I wanted to do the ombre nail art for my nails. When I did it on one of my nails, it turned out better than I thought it would but when I did two of my other nails, the base started chipping off. For my ring finger I painted the Aqua Island Blue, let it dry for like 20 minutes, and sponged on Maxi Professional. For my other nails I did the same thing ( put on Aqua Island ) except I got bored and they ended up drying for an hour or two ( they dried in the first fifteen minutes ). When I sponged on
Maxi Professional, the Blue was coming off. Is there a reason to why that happened?
Polishes I used:
Unforgettable Moments- Aqua Island
Maxi Professional- Lady Lylac
How to do Ombre: ( Ignore Polka Dot Part )
https://www.youtube.com/watch?v=D9A_9FH7e-A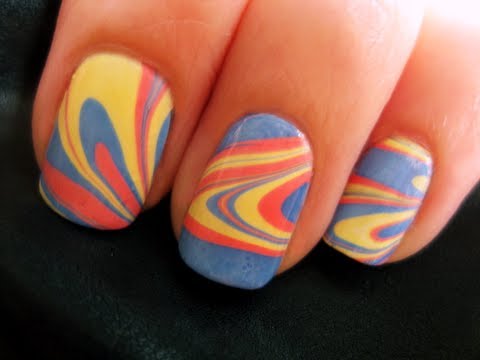 That's really colorful and it looks like it takes a lot of nail polish, Well did it start chipping off after it dried? Cause if it did it's probably cause you put a lot of different color nail polishes on it was really thick, and it became easy to chip off.

Source(s): Meee
Still have questions? Get your answers by asking now.