Any age restrictions for NCAA college rowing? (NCAA eligibility confusions)?
OK so im pretty confused about NCAA eligibilty, concerning age regulations / limitations:
Im 22 now, will be 23 in April. I live in Lucerne, Switzerland. I have been rowing for my city's rowing club for four years, now I'm getting good and am looking for a way to take my training and competing to the next level. I thing joining a strong US college rowing team would be a good way to achieve this.
I have been researching NCAA regulations, however I am still not sure if I qualify to row in the US collegiate system, age wise:
- In general the opinion seems to be that you have five years of NCAA eligibilty, four years to compete plus one red shirt year, which start as soon as you register as a full time student at your college
- BUT there are also people saying that your egligibility clock starts one year after finishing high school and that you can only compete in college athletics until youre 24 (--> http://www.youtube.com/watch?v=Ir76wv9w_a8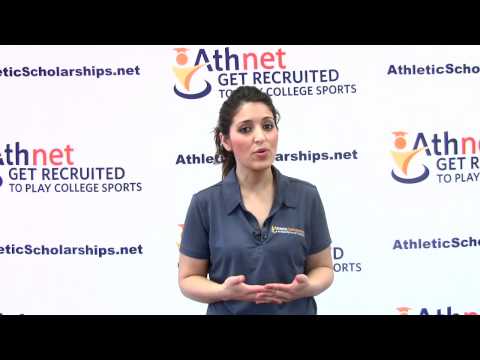 )
SO: Which one is true? Are there any age restrictions for NCAA college athletics, especially D1 rowing? Could I still row in the US collegiate system?
Thanks a lot!
Oh yeah forgot I graduaded from swiss high schol in 2010
I would recommend that you talk to someone at the school that deals with eligibility issues.. They would have your academic records at hand and could make the appropriate determination in your eligibility... Good luck.....

Login to reply the answers

I am not sure of the exact answer, but I do not believe there are any age restrictions for NCAA college athletics. International requirements may be different.

Like the previous poster mentioned, Brandon Weeden competed at the age of 28. I also recently saw a story about a lady currently competing in Division II basketball in her late 40's.

I would suggest checking out the NCAA Eligibility Center website - http://web1.ncaa.org/ECWR2/NCAA_EMS/NCAA_EMS.html#... They are the resource to go to for such information.

Login to reply the answers

It depends on how many academic years you have previously been enrolled in college. If you have not yet enrolled in college, or have attended college for just one academic year, you will have all 4 years of eligibility for college rowing. For each additional academic year (after the first) of college attendance, you will lose a year of eligibility for college sports.

Login to reply the answers

University of Memphis, and no I do not see them winning the college world series but I do see the baskeball team winning the tourney at the end of the year. Go Tigers!

Login to reply the answers

How do you think about the answers? You can sign in to vote the answer.

Idk much. But it's possible brandon weeden (QB) played his senior season at 28 years old.

Login to reply the answers
Still have questions? Get your answers by asking now.