where in florida should I go?
I am going to be visiting florda soon, and I wonder if I could see these things, and where in florida to find them?
Mickey Mouse
Harry Potter,
A Real Southern Belle
Steamboat
Live Jazz, something like this http://www.youtube.com/watch?v=qkthxBsIeGQ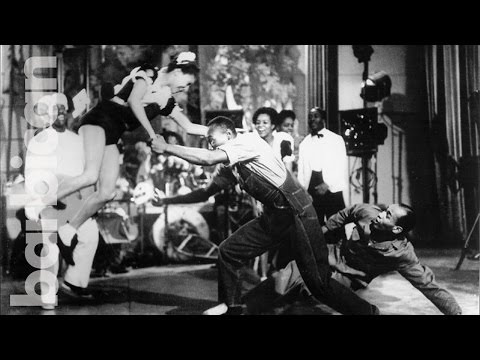 A Banjo
Monster Truck Race
Swamp Buggy Race
A Huge Bridge
Alligator
Panther
Lighthouse
Space Shuttle
Dolphin
Shark
Nemo (the tropical fish)
Orange Tree
Banana Tree
Black Bear
A Mermaid
Mad scientist;s lab
roller coasters, lots of them
Cool Surfer
Miami Tattoo Man
Flamingo
Manatee
Coral Reef
Florida Gators Game
Air Force Jet Flyby
Fountain of Youth
A Ship
Southernmost Point in US
Conch Trumpet Sounding
Where in the state could I find these things, will be visiting florida next week? I really want to see all these things, can you give me any advise?
Well you will have quite an eventful trip. These things are all spread out but I will try to help you find them. Here goes:

Mickey Mouse - Orlando (Disney World)

Harry Potter - Also Orlando (Universal Studios Islands of Adventure)

A real southern belle - Lake City (in Florida, the further north you go, the more southern it gets)

Steamboat - Fulton's Crab House (Walt Disney World - closest thing to an actual one in Florida)

Live Jazz - Upstairs at the Van Dyke Café (Miami Beach)

A Banjo - Sam Ash Music Center (Clearwater)

A Monster Truck Race - Monster Jam (Ocala, April 19-21) http://www.monsterjam.com/Events/

Swamp Buggy Race - Naples (Anually January, March and November) http://www.swampbuggy.com/

A Huge Bridge - Sunshine Skyway Bridge (St Petersburg)

Alligator - Any freshwater lake or river

Panther - Tough one to find but probably the Everglades

Lighthouse - St. Augustine Lighthouse and Museum (St. Augustine)

Space Shuttle - Kennedy Space Center (Cape Canaverral)

Dolphin - Anywhere along the gulf coast or Clearwater Marine Aquarium (Clearwater)

Shark - New Smyrna Beach if you want to swim with one but I recommend seeing one at the

Florida Aquarium (Tampa)

Nemo - Tropical reef snorkel or dive (Florida Keys) or the above mentioned aquarium

Orange Tree - Fuitville Grove (Sarasota)

Banana Tree - D Road Banana Plantation (Royal Palm Beach)

Black Bear - North U.S. Highway 19 anywhere past New Port Richey

A Mermaid - Weeki Wachee Springs (Weeki Wachee)

Mad Scientists Lab - Mote's Tropical Research Laboratory (Florida Keys near Key West)

Roller Coasters - Busch Gardens (Tampa) or Islands of Adventure (Orlando)

Cool Surfer - Cocoa Beach (around Ron Jon surf shop)

Miami Tattoo Man - South Beach (Miami)

Flamingo - Lowery Park Zoo (Tampa)

Manatee - Manatee River (Sarasota) or Lowery Park Zoo (Tampa)

Coral Reef - Key West or any of the Keys

Florida Gators Game - University of Florida (Gainesville)

Air Force Jet Flyby - MacDill Air Force Base (Tampa)

Fountain of Youth - Fountain of Youth Archaeological Park (St. Augustine)

A Ship - Port of Tampa, Port of Miami, Pensacola, Jacksonville

Southernmost Point in Us - Key West

Conch Trumpet Sounding - Conch Republic (Key West)

There it is, however you might want to choose which ones you most want to see as many of them are far apart. Sounds like fun though. Good Luck.

I'd agree to a plan that involves holding new primaries in both states. After all, that was the original intention of the DNC rules. The Dems didn't want to disenfranchise anybody. They just wanted the primaries to occur later, rather than sooner. I'm much less comfortable with any plan that involves seating the delegates based on the early primary results. There would be no way to figure out what the actual proportion would have been, if candidates had campaigned and folks actually thought their votes would count. But I do agree that there's a better case for seating the FL delegation than the MI delegation, because at least in FL both were on the ballot.
Still have questions? Get your answers by asking now.