將新聞訪問裡的對話改成歌曲的影片,詢問影片裡面的英文意思!
最近在YOUTUBE看到這一個很紅的影片,
標題是:
Sweet Brown - Original Report and Autotune Remix.mp4
是一場火災的新聞報導,然後有人裡面訪問一個黑人女生的對話改成歌曲,
我覺得這個人超有才的!!!
影片連結是:http://www.youtube.com/watch?v=Nh7UgAprdpM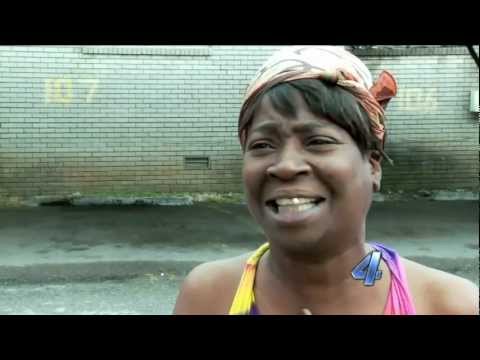 因為我英文不是很好
我想請問一下
裡面那個黑人有說一句:I got Brown "該滴斯"
什麼是 Brown "該滴斯"
然後這一句的前一句也聽不太懂 好像是說smoke....什麼之類的
有會英文的人幫我解答一下嗎?
黑人的腔調本來就很重,我把她說的幾句寫下來給你:

Then I ran I didn't grab no shoes and nothing Jesus, I was running for my life, and then the smoke got me, I got Bronchitis, ain't nobody got time for that!!!

然後我就跑了,也沒時間抓個鞋或什麼的,老天爺,我在逃命,然後濃煙嗆著了我,我就得了氣管炎,誰不是得這病的時候.

你所說的是bronchitis氣管炎.

希望有幫助

Source(s): jim

Had myself a case of what seemed like "brown kidis" the other day...horrible experience indeedy!
Still have questions? Get your answers by asking now.