Who is the funniest Black comedian in your opinion?
Will Smith
Eddie Murphy
Chris Rock
Dave Chappelle
Martin Lawrence
Kat Williams
Mike Epps
My pick would be Dave Chappelle, the man is a comedic JEAN-KNEE-US
One of my favorite jokes of his is a parody he did about Sesame street, and the subtle messages it sends to kids about poor people
Sesame Street
__________________
Adult & kids talking to Oscar ( the dude who is always in the garbage )
Kids: "Oscar , you're a grouch. "
Another kid: "Yeah Oscar, you're SOO mean"
Oscar: ".........B@TCH, I live in a f____ing trash can! I'm the poorest m-fer on Sesame street, and nobody is helping me"
LOLOL
http://www.youtube.com/watch?v=i73dWYJqVHk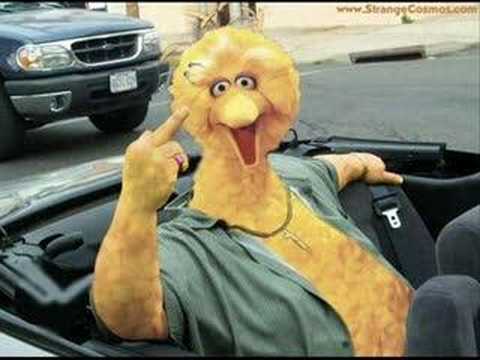 Update:
You don't have to pick from my list. Those are just some of my personal favourites
Kevin Hart is alright
Dave Chapelle by far, the way he incorporates his witt

and intelligence is great...only Chris Rock is worthy

of a comparison. People like Kevin Hart, Katt Williams,

etc etc are funny but their material is basic. Plus Chapelle

is a real dude and would never sell his soul for a quick buck.

Like when he was offered a 50 million contract from comedy

central (Yes 50 million!!!!!!!!) and he rejected it simply because

he saw Hollywood for it's true Colors. Now that demands respect.

Login to reply the answers

1. Chris Rock

2. Dave chapelle

3. Eddie Murphey

Chris Rock tops the list.

I don't find Kevin Hart funny at all..

Login to reply the answers

Dave Chapelle is really funny. I'm not really into a lot of the other guys you named, like Mike Epps... his standup is usually terrible and his rap parodies are kinda lame. Katt Williams is just a beligerent leprechaun.

I like Charlie Murphy though, he's pretty funny. Ronnie Jordan has this hilarious bit about "the fat man at the door" that just makes him one of my favorites.

Login to reply the answers

For me its between Dave Chappelle and Paul Mooney

Login to reply the answers

How do you think about the answers? You can sign in to vote the answer.

I agree with G-Girl, Kevin Hart, hands down. Oh, and Charlie Murphy.

I don't find the comedians you listed to be incredibly funny. They'll have a view jokes I find funny, but not many.

Login to reply the answers

Login to reply the answers

Paul Mooney and Dave chapelle

Login to reply the answers

Kevin Hart, chris rock, wanda sykes and martin lawrence

Login to reply the answers

Dave Chappelle is really funny in my opinion.

Login to reply the answers

Login to reply the answers
Still have questions? Get your answers by asking now.