What is your favourite upcoming film and why?
Mine would be...
1st place: The Host: http://www.youtube.com/watch?v=SRKjf8b4f2E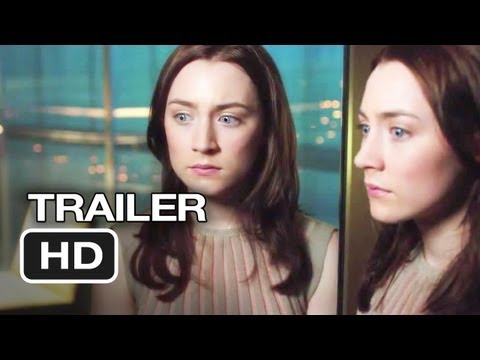 It's got nice trailer music hasn't it!!?
2nd plae: The Hobbit (yeah it's in 3d!!!!! Im quite excited)
What about u?
As far as movies that will be released before 2012 ends, my most anticipated is definitely Quentin Tarantino's "Django Unchained". I'm also extremely pumped for "The Hobbit", Peter Jackson can never go wrong with Middle Earth. The movie that could end up being even better than those though is "Zero Dark Thirty". It is about the hunt for Osama Bin Laden and it also Kathryn Bigelow's follow up to the Oscar-winning "The Hurt Locker". I've read that it is very intense and very good, I can't wait to see it.

In 2013, one the movies I am most excited too see (that I know about anyway) is Zack Snyder's new Nolan-esque-looking Superman movie, "Man of Steel". Another one is "Star Trek into Darkness", J.J. Abrams' next installment in his surprisingly good take on Star Trek. I am also excited for "The Place Beyond the Pines", who's director Derek Cianfrance recently directed a very good movie called "Blue Valentine". The last one I will mention is "Elysium". I loved Neill Blompkamp's first film "District 9", and I'm sure I will love this one as well.

The Hobbit: An Unexpected Journey

How do you think about the answers? You can sign in to vote the answer.

Right now for me it's:

Les Miserables: http://www.youtube.com/watch?v=EkHHHUk8RCw

This just looks epic!

The Impossible: http://www.youtube.com/watch?v=Bgw394ZKsis

This looks like it will be a great movie, hopefully not too sad.
Still have questions? Get your answers by asking now.