Why did Richard Dawkins cower to William Lane Craigs debate challenge?
In the video below it's sad. Even the crowd is laughing at Richard Dawkins cowardly ways. Do you think Dawkins fear of debating Christians makes atheism look bad?
As an atheist myself I feel this really makes us atheists look like cowards. In the first 3 minutes of the debate (see below) you can hear the crowd laughing at Richard Dawkins because of his fear of debate.
Update:
http://www.youtube.com/watch?v=7Y4znlARl08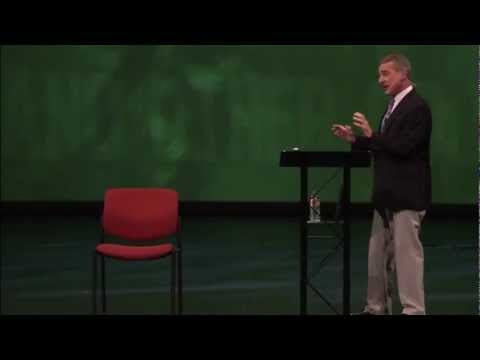 Crowd laughs at Richard Dawkins fear of debate
Update 2:
whattup WLC has not accepted evolution. He publicly states it at his site at
Richard Dawkins knew that William Lane Craig would have body-slammed him right there on the stage. I don't like how William Lane Craig has accepted the Satanic theory of evolution, though.

Login to reply the answers

i do not imagine it concerns. All those debates are jokes. in case you want to communicate you want to have 2 aspects of an difficulty with 2 disticnt opposing factors in which each and each and every area are to latest their data. putting forward you lack perception in a God, isn't a stance. do not agree? ok, I agree, you do not believe in God. So if Dawkins needs to communicate a deist or theist taking identity as against multiverse, or however, this is a stance and a life like debate. If Dawkins needs to communicate agianst Christians on Christianity, Christianity has morality also connected to its perception. hence Dawkins must have multiverse and say humanism or however customary for morality he holds. This crap that they are presently doing is stupid. heavily, that is type of a football participant as against a goalie. The football participant receives a set of imagery to take and if none get in, that is a draw. the purely reason that Dawkins does not continuously win is that he stupidly makes absurd claims of actuality that maximum atheists does not even make. Edit: As for this certain debate, i do not understand the circumstances. someone invited me to a debate in a communicate board of his figuring out on, at a time of his figuring out on, over a topic of his figuring out on. I laugh and declined. For all i understand, i'd were debating a clown at a clown convention and the likely result replaced into going to be pie in my face.

Login to reply the answers

Ever seen Craig debate? Here's his tactic: spit out a bunch of crap in one sentence that needs to be refuted. Opponent can't make any points of his own because he spends all his time refuting them.

Craig's debate style is to chuck grenades into your opponent's house and declare victory because it takes his opponent longer to clean up the mess than Craig took to chuck them.

There are respectable theists to debate, and Dawkins has been in debates with them. Nobody wants to debate Craig because he's a rambling bomb chucker, not because he makes good points.

Login to reply the answers

Have you ever seen some of the tactics these theistic reporters use in their so called interviews??? They act like they are spoiled rotten children!!! Bill Orielley will keep on talking when the interviewee is asked to give his views or he will interrupt him so many times that he cannot even think straight or get his words out!!! You think it is easy debating a crummy bastard like these theists are because that is the only way they can win an argument, they do not have enough of an education to let the other get his points across so that he can then try to debate against it!!! Instead they protest with naaahnaaah no way, like a little brat!!! Then claim them selves winners!!! I wouldn't like to be treated like a little child while trying to debate in adult debates!!!

Login to reply the answers

How do you think about the answers? You can sign in to vote the answer.

Im not defending Dawkins but when WLC debates he makes sure everything is in his favor. He usually debates in Christian Schools and always insists in going first in order to manipulate the entire debate. He even brought a powerpoint to a debate when it wasnt in the rules to do so.

Also, WLC wants to debate in a philosophical context. He has a PhD in philosophy, Dawkins in Zoology. So I can see how WLC would have the upper hand in such a debate.

Login to reply the answers

Quote-mining equates to video-editing equates to LYING...

LYING for Jebus is still LYING.

Dick doesn't feed Trolls.

Nor should I ;)

"As an atheist myself I feel this really makes us atheists look like cowards"

LIAR

~

Login to reply the answers

Oh look, it's shockofgod spamming his crappy youtube videos again.

Source(s): Calling yourself "theatheist"... isn't that bearing false witness?

Login to reply the answers

He didnt cower. The crowd didnt laugh at him. He doesnt hesitate from debating imminent religious figures but he doesnt debate creationists and those who are only well known for being good at debating.

Login to reply the answers

I doubt an atheist would be this insulting to someone like Dawkins

Source(s): Nice try Christian troll. Try harder next time

Login to reply the answers

Because Craig is a charlatan who uses rhetoric to make it appear to the unwitting that he won a debate. He is more concerned with that appearance than actually getting at truth. Sam Harris made that obvious during their debate at Notre Dame.

Login to reply the answers
Still have questions? Get your answers by asking now.