Do you think George HW Bush was a good president?
Not the son Bush, but the father Bush. I think he was the last popular president of the USA even though he was voted out by Bill Clinton.
CBS NEWS PROJECTS THAT BUSH HAS DEFEATED DUKAKIS----http://www.youtube.com/watch?v=ajW2-Er4bi8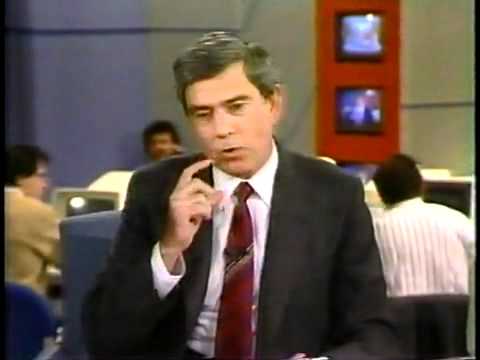 &feature=related
He was one of the most underrated in history. A thriving economy for the first three years, with an approval rating between 65-75% for the majority of his term. Also he was commander in chief during the Gulf War, which the U.S. kicked butt in. However, during his last year the economy started to suck, and he reneged on his "Read my Lips" pledge (which he did to help the country - putting it before himself and his party), and Perot got on the ballot, so Clinton won.

Source(s): Although I guess that whole man-sex thing in the Bohemian grove is kinda weird.

Login to reply the answers

George Bush didn't train his schooling department to ship out curriculum for after the speech with questions like "What can you do to aid President Obama". Best are trying, but it isn't the equal thing. The speech may incorporate so much of the same sort of content material, however it's the addition of particular agenda directed curriculum which makes this highly suspect. Justagrandma: First I agree that NCLB used to be disastrous coverage. However in the event you feel that is simply the influence of Bush policy and now not definitely a bipartisan effort you're deluding your self. Vote Totals: condominium 381-41 Senate 87-10 Some tremendous Democrats Supporters Ted Kennedy Hillary Clinton Chris Dodd Tom Harkin Joe Leiberman - nonetheless a Democrat on the time.

Login to reply the answers

I was only in Junior High School when he was President, but looking back at it, well, two things stand out:

1) I have very mixed feelings about the Gulf War. On one hand, it seemed like none of America's business - and from what I understand, President Bush agreed with that until Margaret Thatcher very forcefully argued that he needed to get involved, and he deferred to her. Which is a tough policy call, I guess. On the other hand, I'm glad he decided to accomplish a clear objective and not to try to invade, occupy, and "nation-build."

2) An ugly recession started during his term - not as bad as this one, but still pretty ugly. The voters blamed him for it, and it cost him re-election. Was the recession his fault? Did it have anything to do with his policies? Well, since it happened during the 11th consecutive year that Republicans held the White House, it's kind of hard to blame it on the Democrats.

Login to reply the answers

He had a lifetime in high office including 8 years as vice President and never could believe he ws voted out. Politics is a hard game.

Login to reply the answers

How do you think about the answers? You can sign in to vote the answer.

Both the senior Bush and Clinton were decent Presidents.

Login to reply the answers

Yes, he was a good president because of his experience in politics. Before that he was Vice Pres and head of the C.I.A.

Anybody who argues the point three words: Operation Deseret Storm. Could NOT have gone off more smoothly and calculated. The biggest problem was technology failure resulting in a few friendly fire incidents.

Login to reply the answers

He did a good job of leading our allies in the first Gulf war. He also knew when to quit. But he did a bad job of ensuring Saddam Hussein would never regain power. Overall, though, I still think he should have been reelected.

Login to reply the answers

Worst Presidents of all time:

1. Ronald Reagan (by a huge margin)

2. George "Dubya" Bush (fils)

~ 10. George H.W. Bush

Login to reply the answers

When the history books are written he will go down as a great very great Pres as the Soviet Union fell during his Pres.

Login to reply the answers

I disagreed with his economics, by his own admission it was voodoo economics.

I also compare his inaction with The Exxon Valdez incident where those affected were forced to sue, as opposed to how this administration forced BP to cough over $20 billion from the start.

Login to reply the answers
Still have questions? Get your answers by asking now.