Why do some grown men like watching my little pony?
I'm not lying either, a lot of grown men are watching this, if you don't believe me then here's evidence: http://www.youtube.com/watch?v=wb3QQvb246U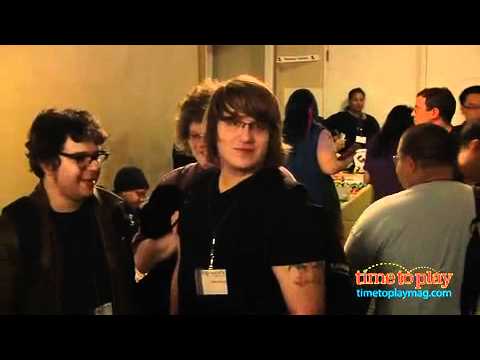 These men aren't bothereing me they can do what they want, I just want to know why? Is it to impress females who watch the show maybe (even though it is mostly male audience) so they can date? Or something else?
The show has a lot of clever, grown-up humor that appeals to a pretty wide audience. It's relatively sophisticated for a kid's show, which is why there is a large adult audience for it (of both men and women). Incidentally Power Puff Girls had the same phenomenon and both shows shared the same producer, so there's that.

Login to reply the answers

I don't watch it, but I heard that it is the type of show that is supposed to make both the children and the parents interested in watching it. As in at has silly humor that adults find interesting aswell.

I think it is a good idea, to make shows like that which could interest the parent watching the show happily with their child.

Ofcourse, if it interests parents, it would also interest non parents, male or female.

Login to reply the answers

Nah, we just like the show. I have a much more impressive repertoire than "I watch a show about ponies" that I can use to impress the ladies.

Login to reply the answers

I don't watch it deliberately but I do see it at least once a day!

You see my son who is 3 loves to watch Tom and Jerry and the road runner & coyote one, i don't know what its called, and the my little pony comes on afterwards. So does the Carebear one.

I think its Boomerang (Australian TV). But anyway thats my excuse - i didnt watch your link though sorry...

Login to reply the answers

How do you think about the answers? You can sign in to vote the answer.

My fav is rainbow dash - and I'm not one of these modern bronies - I used to watch the original series in the 80s and 90s - I even had the toys

Source(s): true brony

Login to reply the answers

I actually find it somewhat inspirational. (I've even written fanfic.)

And I'm well past the stage where it's worth the bother to try to impress the babes.

Login to reply the answers

I agree that most humans are a lost cause, and need to be put down quickly; so that the future has a chance, but to answer your question. Most of those people have deep mental issues, often they also like to dress up like animals, which is referred to as Furries, and tend to have deep pedophilic urges they can't control.

Login to reply the answers

They can't get enough of high pitched girly squeal of "OMG OMG OMG OMG!!!"

Plus it's ponies with a message : Friendship Is MAGIC!

C'mon, you don't GET that?

Login to reply the answers

I love cartoons and I don't get this one either.

Login to reply the answers

Don't you she grown women there as well.

any way, those ppl are retards .

Login to reply the answers
Still have questions? Get your answers by asking now.