Why does George W Bush fake a Texan accent?
Update:
Seems like a lot of people have been drinking the Kool-Aid. Bush's accent is totally fake. Check out his video of him as a young man-
http://www.youtube.com/watch?v=PPYpzA4e0r0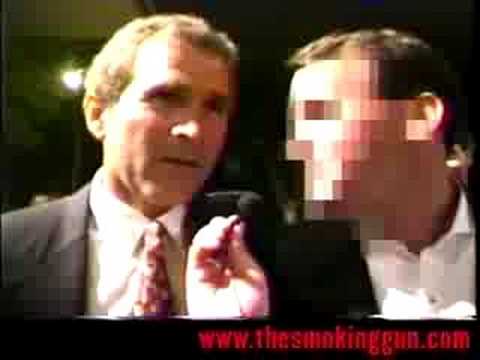 Bush spent the majority of his life in Connecticut. He moved to Texas much later on in life, ran for governor (and at the time was a surprisingly articulate speaker). He never had that "southern good boy" accent until right before he started running for president.

Also, having grown up in Texas myself, almost nobody there talks like that. Until you go down to San Antonio, and up to the Mexican border (near Perry's hometown), you won't ever hear someone with that accent. If you go east near Louisiana, you start running into Cajun accents. If you go west into the desert, or north by Dallas, everyone sounds the same as if you were in the Midwest. Bush's time in Texas up until very recently after leaving the office of POTUS was in Odessa (west Texas). His adopted accent is nothing close to an Odessean accent.

So in conclusion, it was coached to him prior to the Republican primary as a means of identifying with the deep south.

Remember when Al Gore & Hillary the Bull Dyke Clinton faked Southern Accents?

And when Obama faked Ghetto Accent?

Bush isn't Faking, honey buns.

Madonna was born born to British parents I guess, either that, or people tend to adopt the speech patterns of their surroundings over time.

How do you think about the answers? You can sign in to vote the answer.

hard factor. look into over yahoo or google. just that may help!

Sadly, that accent is not fake.

He wants folks to think he's a cowboy, like when Reagan played in those B Rated movies.

.

Because he is a fake Texan.

In reality he is a silver spoon yankee blue-blood.

why do YOU fake a human accent?

He lives in Texas, dummy.
Still have questions? Get your answers by asking now.