How can I look more like her?
http://www.youtube.com/watch?v=2P2_pm9fWnI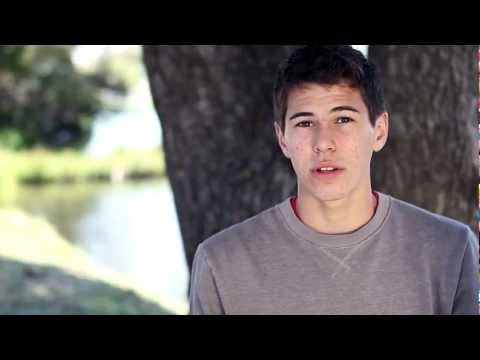 &feature=channel&list=UL
time 3:03
She goes to my school (no I am not going to go up to her and ask her so no, don't tell me to)
So how can I look like her? What makeup does it look like she uses???
-wear a light foundation ( covergirl nature luxe) blend it down to ur neck and set with a powder

-looks like she is wearing 2 light shimmery eyeshadow (reminds me of covergirl trio in shimmering sands

then use the 2nd lightest shade on ur lids then use just the slightest bit of the darkest shade and blend it in ur crease/outer corner with ur finger) but if u want a higher end version something similar to mac jest and mac era

-any light color in inner corner but blend it a bit to make it seem a little more natural

- just a plain black mascara (loreal volumious prob)

- dark brown halfway thourgh ur tight line ( ur upper waterline)

- matte eyeshadow that is a shade lighter than ur hair color to fill in brows

- and just a light peachy blush (hers is more a sheer wash of it so apply lightly)

-light pink lipstick (mac angel or hue) ( drugstore;one of the revlon lip butters, or rimmel moisture renew lipsticks)

hope this was helpful

Source(s): i like being observant plus youtube helps :)

She looks like she uses a ffoundation a shade too dark. I can't really tell but it doesn't look like she uses much else.

she looks rather natural so i dont think theres much you can unless you want to get cosetic surgery sweet.. she isnt wearing much make up maybe a lil foundation mascara and eyeliner by the looks
Still have questions? Get your answers by asking now.