What are your thoughts on Triple H ruining Dean Ambrose's debut?
So as most of us know Mick Foley and Dean Ambrose were set to feud with each other(started at wrestlemania axxess)
http://www.youtube.com/watch?v=IZcwPGLqQ9I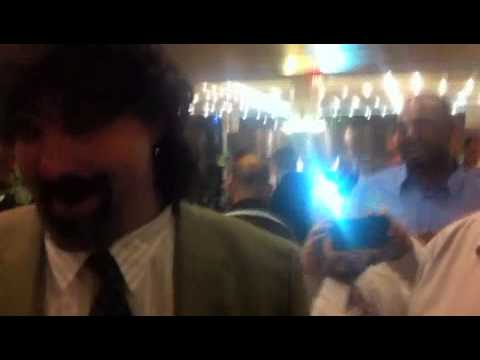 a few months later
During Dave Meltzer's radio show for The Wrestling Observer, he reported that Paul "Triple H" Levesque is not allowing Mick Foley to be used on TV since his return in November.
Meltzer reported that Triple H slams Foley whenever his name is brought up in creative meetings. Brian Gerwitz, WWE's Senior Vice President of Creative Writing thinks Foley is a creative and good performer, but Levesque says Foley 'doesn't look tough' and can't be taken seriously as an in-ring performer.
A former WWE creative writer said to Power Slam in 2008 that Levesque would always insult Foley when he appeared for the company and hurt his value in the eyes of Vince and Stephanie McMahon.
Levesque was quoted as saying: "Foley is an out-of-shape nobody. No one cares about him at all. Funaki puts more asses in the seats than Foley does. He should pay us for coming on our shows."
It is believed that the reason Triple H does this is because he is irritated over the opinion from his closest co-workers that his matches with Foley in 2000 "made him a star".
Foley has also criticized Triple H in the past, including taking some shots at him in his 2007 autobiography The Hardcore Diaries. He was also against Triple H insulting Lilian Garcia on an April 2010 episode of RAW. He said he may have cost himself professionally but had to say something.
Wow because Triple H had signed this guy last year. He knows This man is very good wrestler. His mic skills are very good. I had watched his matches around the world and in Fcw. His matches are very good. He does have lot of charisma. He have lot of championships in entire career. It was very tough.

I had heard He had been feuding with Mick Foley for the months. Triple H have lot of history with Mick Foley in the past. Their matches always been good. I always enjoyed their awesome matches when It was bloody, Brutal and more others. It was very good old days. It was very interesting in the past. We are still watching in the old days

This Kid have awesome matches with Cm Punk, Daniel Bryan, William Regal and more others. We need the kid to make his debut because The fans will like this kid as heel. His mic skills are good. He have history with Seth Rollins [Tyler Black] We need him right now. I think He will get the crowd attention right now, I think Triple H had make wrong decision. We really need to have good matches with everyone in the locker room

Oh noes HHH is holding people down again.
Still have questions? Get your answers by asking now.