What do you think of this hairstyle?
I am talking about the bangs in the vid. My hair is different. Its black and thigh length, completely straight and extremely thick (maybe too thick) all one length. But I want to get bangs exactly like you can see in the vid from 1:35 to 2:10.
http://www.youtube.com/watch?v=n7NeDfS9fH4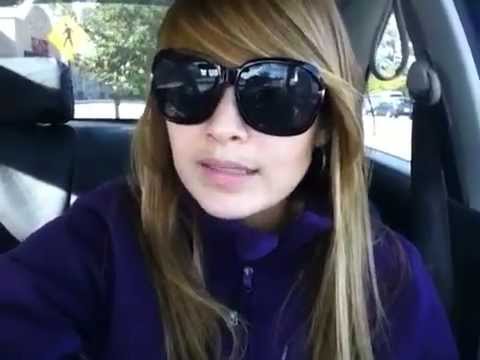 &feature=plcp
Maybe a little longer and they would probably be thicker. What do you think of them? Too annoying? Nice? Anybody had them that can tell me if its a hassle or not? I really like them. Thanks!
I think it would be a hassle because they would constantly be touching your face which would probably get annoying and you would also probably have a bit of a hard time seeing too.

Source(s): Just my opinion

those bangs are too annoying and difficult to keep i had bangs like that too pure horror you have to keep them of your eyes every second just don't do it you will regret it.

Source(s): my own bangs

it's cute but it will get in your face alot.
Still have questions? Get your answers by asking now.