what a good slow dance song?
it doesn't matter if its from this century or last i just want a slow song to dance to here's two example i guess
Something stupid
http://www.youtube.com/watch?v=PoSbnAFvqfA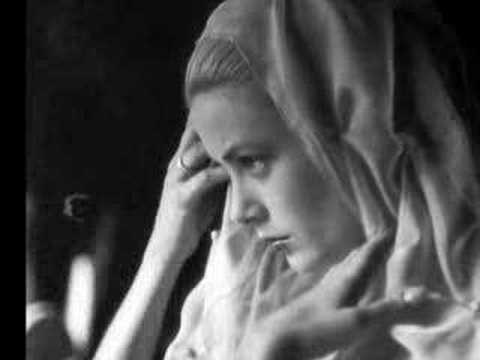 flightless bird american mouth
http://www.youtube.com/watch?v=gUQOAsq-C2A
Love Songs

Loved by the sun—Tangerine Dream (Legend)

Is your love strong enough—Tangerine Dream (Legend)

She's like the wind—Patrick Swayze (dirty Dancing)

Love is in the air—John Paul Young (Strictly Ballroom)

What's the matter with love—Laurena Wilerson (Sing)

Try a little tenderness-- David Hasselhoff

More than a kiss-Tommy Conwell

I'm the only one—Melissa Etheridge

Let love live from Cirque de soliel

Gravity of love- Enigma

Until the last teardrop falls-- David Hasselhoff

If I could only say goodbye- David Hasselhoff

These Loving eyes-- David Hasselhoff

A star looks down tonight-- David Hasselhoff

As the world falls down—David Bowie (Labyrinth)

Through the eyes of love—Melissa Manchester (Ice Castles theme)

Storybook Love—Willy Deville (the Princess Bride)

Billy Joel—Just the way you are

Billy Joel--She's got a way

Elvis—Can't help falling in love

Elvis—They remind me too much of you

Elvis—I'm falling in love tonight

Richard Marx-- Right here waiting

You're the inspiration—Chicago

Every breath you take—Sting

Your song—Elton John

Forever and ever, amen—Randy Travis

Have I told you lately—Bryan Adams

Here and now—Luther Vandross

If Ever I would leave you—Camelot

Some Enchanted Evening—South Pacific

Love of a lifetime--Firehouse

Gloria Estefan/Miami Sound machine— I need your love

Gloria Estefan/Miami Sound machine—Love me

Evanescence— Good enough

Carpenters—Top of the world

Carpenters—Close to you

Carpenters—I just fall in love again

Carpenters—I won't last a day without you

Carpenters—When I fall in love

Carpenters—You're the one

Madonna— Crazy for you

Ella Fitzgerald-- The man I love

Ella Fitzgerald--More than you know

If I loved you—Carousel

Love Changes everything—Aspects of love

Making Whoopee (Whoopee & Fabulous Baker Boys

My Funny Valentine (Babes in arms & Fabulous Baker Boys)

Hopelessly devoted to you—Grease

Lost in your Eyes-Debbie Gibson

Foolish Beat—Debbie Gibson

Saving all my love for you—Whitney Houston

Love take time—Mariah Carey

Vision of love—Mariah Carey

Take my breath away—Thompson Twins (Top Gun)

I can't make you love me—Bonnie Raitt

I turn to you—Christina Aguilera

A dream worth keeping –Sheena Easton (Fern Gully)

Save the best for last—Vanessa Williams

This kiss—Faith Hill

I could fall in love—Selena

I honestly love you—Olivia Newton-John

Anniversary Song—Al Jolson

Isn't it romantic—Love me tonight

Tell Him—Barbra Streisand & Celine Dion

I'll cover you—Rent

More than words—Extreme

Are we dancing—happiest millionaire

Light my candle--Rent

You're the one that I want—grease

People will say we're in love—Oklahoma

All I ask of you—Phantom of the Opera

Sun & Moon—Miss Saigon

Last night of the world—Miss Saigon

Let's call the whole thing off-Shall we dance

Baby it's cold outside—Neptune's Daughter

A little fall of rain—Les Miserables

The Last words you said—Sarah Brightman & Richard Marx

Islands in the stream—Kenny Rodgers & Dolly Parton

Somewhere out there—An American Tail

Where is the love—Roberta Flack & Donny Hathaway

I would do anything for love—Meatloaf

I'd lie for you and that's the truth—Meatloaf

Close my eyes forever—Lita Ford and Ozzy Osbourne

Next time I fall—Peter Cetera & Amy Grant

Reunited—Peaches & Herb

It takes two—Paul & Paula

Love is strange—Mickey & Sylvia (dirty dancing)

I got you babe—Sonny & Cher

Don't go breaking my heart—Elton John & Kiki Dee

Don't know Much—Linda Ronstat & Aaron Neville

I've had the time of my life—Bill medley & Jennifer Warner (dirty Dancing)

That's all I have to tell you—Jeff Bridges & Mia Farrow (last Unicorn)

Almost Paradise—Mike Reno & Ann Wilson (footloose)

Time after time-- Mark Williams & Tara Morice (strictly ballroom)

You—Evanescence

Love you to death—Kamelot

Bound to you—Christina Aguilera (burlesque)

do this songs : one million. La Novia via Klaus Wunderlich two. And I Love You So via Perry Como three. Hawai Wedding Song via Andy Williams four. The Wedding via Fabulous Echoes five. The Wedding via Julie Rogers 6. Cuando Caliennte Sol via Klaus Wunderlich 7. Tammy via Felicia eight. I Went to Your Wedding via Paty Page nine. When The Girl in Your Arms is The Girl in Your Heart via Cliff Richard 10. I Want You to Forget Me via Charllie & White Orchestra. I wish you discover what you watching for. Good Luck! Roberth M
Still have questions? Get your answers by asking now.