Big Bang Theory Show (knowledge of show REQUIRED)/Relationship questiion?
If you've watched seasons 4 and 5 of the Big Bang Theory, you will notice that Sheldon does not respect Amy's field of work (neurobiology).
Personally, I understand this. I find intelligence sexier than the way someone looks. I would never go out with some that is stupid (that doesn't mean NOT educated; there is a difference), but I also would be VERY hesitant if I ever went out with an arts major.
Science changes the world differently than arts does. I personally believe although we've had great leaders (some influenced by religion) that helped spring forward the human rights movement, Newton and Leibniz changed the world even more. Without calculus we wouldn't have computers or any fields of engineering. I think that science is way important than the humanities. Anyway, that's just how I feel; I am just making example about how I can relate to sheldon.
My question is, why does he continue to go out with Amy even though he does not respect her field of work or accomplishments?
Update:
Notice how I said "If you've watched seasons 4 and 5 of the Big Bang Theory". They have started dating since season 4. In the future, please actually read the question and assess wither or not you have the required knowledge to answer the question.
http://www.youtube.com/watch?v=D7VvRYtIyRs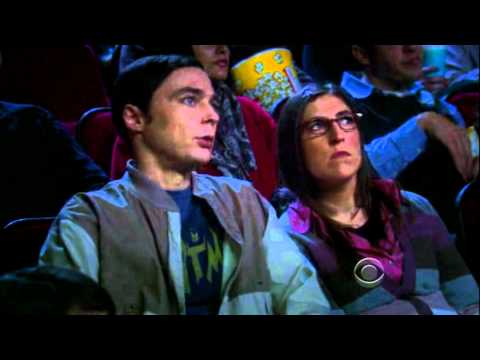 Still have questions? Get your answers by asking now.