MFS: Estrellas de America vs Estrellas de Mexico Highlights?
http://www.youtube.com/watch?v=TLG6sjGzZf4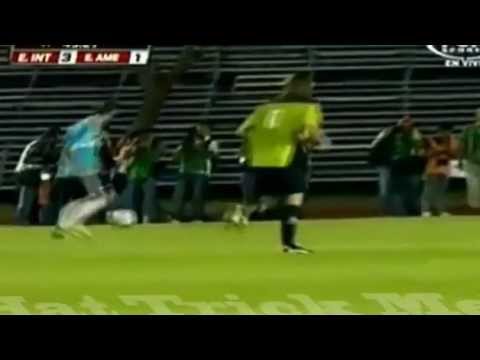 this match was pretty sick but the estrellas de Mexico couldve had a better squad -.-
Thoughts on the game?
Update:
BQ: Which goal do you think was the best one?
It was a good game but Messi and sus amigos outclassed the entire team. The only players that shouldn't have been there were: Layun,Leaño,Guerrero,Amione. I preferred to see Luis Garcia,Romero,Orozco,Crosas.

BQ: I'm going with Damian's because of the angle it came in.

it was a good game, despite the poor disappointment of the fans who waited for messi to show at the meeting and dinner for ours.

a alot of ball hogs from mexican team like that azzhole from america who kept glory hogging the rest of the goals.

yeah what is up with that, why soo many extranjeros in the mexican team. apparently tuca still cant trust mexican player to do the playing.

Source(s): the whole thing was a fracaso, considering Messi could have shown up, instead of being a jerk and not showing up for both events. He also could have donated some of the millions he makes in barca, instead of having people pay thousands of dollars. Spoiled little zhit. did you see that Azzhole who chose not sign the ball when gio and jona pass the ball over to him.
Still have questions? Get your answers by asking now.