Do you agree with Ron Paul that we as a people need to learn to distinguish war propaganda from the truth?
http://www.youtube.com/watch?v=cmzK1On4X3w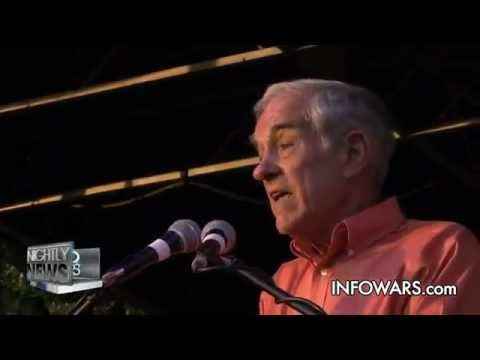 &feature=related
"On 4 August 1964, United States President Lyndon B. Johnson erroneously claimed that North Vietnamese forces had twice attacked American destroyers in the Gulf of Tonkin. Known today as the Gulf of Tonkin Incident, this event spawned the Gulf of Tonkin Resolution of 7 August 1964, ultimately leading to open war between North Vietnam and the United States." - http://en.wikipedia.org/wiki/Gulf_of_Tonkin
"Operation Northwoods was a series of false-flag proposals that originated in 1962 within the United States government, and which the Kennedy administration rejected [And then Kenedy gets assassinated... gee I wonder why]. The proposals called for the Central Intelligence Agency (CIA), or other operatives, to commit acts of terrorism in U.S. cities and elsewhere. These acts of terrorism were to be blamed on Cuba in order to create public support for a war against that nation..." - http://en.wikipedia.org/wiki/Operation_Northwoods
War propaganda is the tip of the Bilderberg.....Nice post/try ......

Login to reply the answers

most of the anti-warfare flow replaced into against the warfare in Iraq - any fool might desire to ascertain Al Qaeda had preparation in Afganistan and Bin laden lived there (and probably nonetheless does). Obama has pulled out of Iraq usually, and is taking the combat to the Taliban and Al Qaeda - an extremely small team has a situation with that, if everybody.

Login to reply the answers

Login to reply the answers

Us American have short memory. We never learn from are past and never will. We are a war nation and will continue. I am a Ron Paul supporter but he reminds people of how bad we are and no one want to hear that.

Login to reply the answers

How do you think about the answers? You can sign in to vote the answer.

Yes I don't really see the point of fighting wars for Israel half way around the world while we are not protecting our own border and giving CA, AZ, NM, and TX to Mexico.

Login to reply the answers

YES I do absolutely and why go so far back Iraq was just practically yesterday .

Login to reply the answers

Of course. We have all these idiots who think its patriotic to support war, no matter how unjust it is.

Login to reply the answers

Chris Hayes should have this Paul guy on his show.

Login to reply the answers

Login to reply the answers

Yes liberals are like that

Login to reply the answers
Still have questions? Get your answers by asking now.