I watch the Top 10 plays of the season?
I just watch it on youtube.But there's a bit problem How come Melo's game winner is # 10 while Lin is is # 5.Melo was more clutch.And too many Blake Griffin and where the f*ck is Kobe ?
BQ:Are Lin and Griffin overrated ?
Update:
http://www.youtube.com/watch?v=SsC4RrcKeR8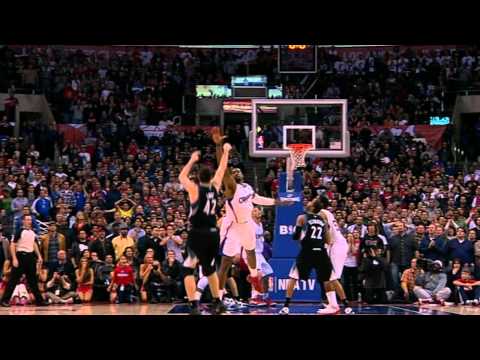 &feature=g-all-u
Who made the list? If it's ESPN, that explains everything.

Yeah I agree that Melo's game winner was better than Lin's. I also thought D-Rose's one was pretty wicked and deserved a bit higher. Also, LeBron's "dunk"over John Lucas was overrated. He didn't "jump over him" Lucas had his head bent down. I also would've replaced Farrid's dunk with Durant-to-Westbrook one. http://www.youtube.com/watch?v=TZ87Y7qGhpQ

Also, they most likely didn't count the playoffs, but if they did, this dunk is without a doubt is worthy of top 10

http://www.youtube.com/watch?v=WVpLXF6g_PE

Stupid list. Melos game winners were better than lins.

BQ: Yes, both are extremely overrated

I dont know about griffin but Lin he is very overrated.

The reason join wad 5 because not just cuz of the gamewinner but for linsanity
Still have questions? Get your answers by asking now.