why does the gay community get so offended when people don't agree with their views?
im not trying to start anything and i dont care how you live your life, whether you're straight or gay....but seriously, why is it that when someone disagrees with something like gay marriage, he/she gets called close minded/homophobic/bigot. take manny pacquiao's situation for instance. he gets asked a question about gay marriage in an interview and he gives his opinion about it. an author misquotes him in an article about gays being needed to be put to death, and next thing you know, the whole community wants his head without even knowing the whole truth. and he even gets banned from a mall for something he didnt even say. isn't the whole point of being open minded is to respect people's opinions/thoughts/views whether you agree with it or not?
another situation, will smith shoves and slaps a guy for trying to kiss him on the lips, and now he's getting called homophobic. it seems like the media is trying to shove this whole gay thing down our throats.
http://www.youtube.com/watch?v=8cBRfjcY9SQ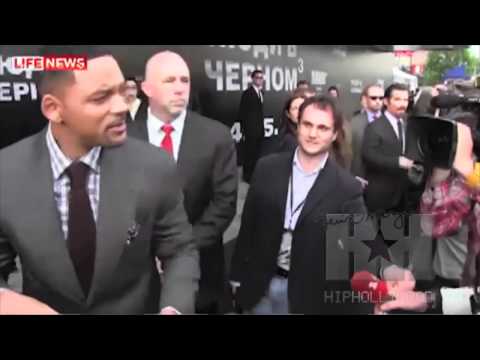 Update:
see, that's the thing though... could pacquiao of handled that question better? of course, he didn't need to bring religion into it...but im almost certain that even if he simply said that he didn't support gay marriage, but supported gays, he still would've gotten heat from the media and community, and get called all those names.
Update 2:
slayer, you're putting words in my mouth...no where in my question did i say i was discriminating against gays, nor did i say gays are going to hell... pacquaio never said that either...and sure, he brought religion into it when he didnt need to. the point im trying to make here is that the gay community is always telling society to be more open minded, but the at same time, they're getting so defensive whenever someone disagrees with them and gives their opinion. pacquaio was damned either way, whether he brought religion into nis views on gay marriage or not, it would still cause controversy.
You can respect peoples opinions as long as it doesn't take their freedoms or naturally given rights, Misquoted or not it's bigoted biased Bullpucky that someone thinks they have the God Given right to "Disagree" with something that doesn't effect them worth a damn. There is a difference of having a View, then there is shoving it in someones face whenever you get asked about it.

Source(s): @IJudgeHentai

Login to reply the answers

Two questions for those that say that there is NO difference between heterosexual marriage and homosexual marriage and more specifically, what children either gain or miss out on by being raised in one or the other type of relationship/marriage.

1) Is it preferable/the ideal situation for a child to be raised in a single parent home or a two parent home? If your answer is a two parent home, than you are arguably no better than those that think that a child raised by a heterosexual couple is more ideal than if the child is raised by a homosexual couple. In both cases, clearly those that chose the two parent home or the heterosexual couple think that the child would be missing out on something and or the other homes would be lacking in some way. This does not mean those homes would be fatally flawed at all or that they couldn't in fact raise a perfectly well adjusted child, but it does mean that one type of home is more 'ideal' than the other. This is hardly an 'evil' or bigoted idea or concept. It's just common sense.

2) Why not give the same right to those who promote polygamy? What's the problem with it if it's amongst consenting adults that truly love one another? Isn't 'love' the only real requirement for deciding who should be allowed to get married? How is this argument really any different than the argument for homosexual marriage?

Now, before anyone disregards either of my general questions out of hand by calling me any nasty names, please try to answer or at least consider the questions above. Over 5,000 years of human history and civilization deserves at least that much consideration.

Login to reply the answers

"owever, on the turn side, i'm infuriated on the "gay community" for limiting the liberty of speech of Christians that choose for to stand up in a pulpit and state that they suspect homosexuality is a sin, additionally. Freedom of demonstration and speech is what this u . s . became consistent with. i think of the two factors are being hypocritical in this situation limiting each and each others freedoms." Tbf, if the mormons started out pointing out they had no situation with black human beings, they only theory that their epidermis shade became evil, human beings could go loopy. Or if an Islamic Mullah starts speaking approximately how western human beings are inherently evil, even although he has western friends, human beings could nonetheless be horrified and demand his arrest. Technically there is not any actual 'freedom of speech.' something that could desire to be seen as inciting hatred is criticised and stopped.

Login to reply the answers

We aren't asking for the world, dude. All we want is to be able to get married, have children, buy a nice house, get a job, and grow old with our partner. Isn't that what everyone wants? Some people make that dream too damn complicated to achieve. If you don't agree with my gayness, then you can just turn your head when you see me holding hands with my future girlfriend, or simply walk away when I'm on a date with her at a nice restaurant. Why am I not able to walk down the street with my partner without people stopping us, making awful comments about us, and walking away with a disgusted look on their face? We aren't asking for people to agree with our so-called 'lifestyle' -- we're asking them to tolerate it.

Source(s): Proud lesbian.

Login to reply the answers

How do you think about the answers? You can sign in to vote the answer.

think of it this way. lets say the tables were turned; everyone was gay, transgender, or lesbian (and there is a way both males and females can get pregnant while in a same sex relationship/marriage.) and being straight was looked at weird by everyone else. you would get descriminated against, told that you were wrong and going to hell for what you believe in and how u feel. how would you feel to be treated like crap or like your less of a person for the way you were born and who you really are? ou wpuld want to stand up for yourself.

Source(s): my bestfriend is bisexual, and her priest told her that her homosexual feelings was her cross to bear in life. everyone around her judges her and says mean things

Login to reply the answers

I'm not anywhere near gay but I get defensive and all because it's not right to treat others like they're worse than everyone else.

Login to reply the answers

because being against gay marriage is being against equal rights, we deserve to have all the same rights as everyone else, and we get mad at those who appose that. how would you feel if people said you didn't deserve the same rights as everyone else? so excuse us for getting a bit angry

Login to reply the answers

People will get up in arms about anything, it's just human nature. As long as you don't try to call me an abomination, or tell me that I'm wrong, I don't care.

Source(s): I try to keep an open mind, but sometimes it's hard.

Login to reply the answers

im a lesbian and i agree like i dont approve of same sex marriage but hetero marriage but homosexuals get mad when i give that opinion -_-

Source(s): lesbian

Login to reply the answers
Still have questions? Get your answers by asking now.