Are you going to buy Google Glasses?
When Google Glasses come out sometimes next year are you going to get them?
Here they are:
http://www.youtube.com/watch?v=9c6W4CCU9M4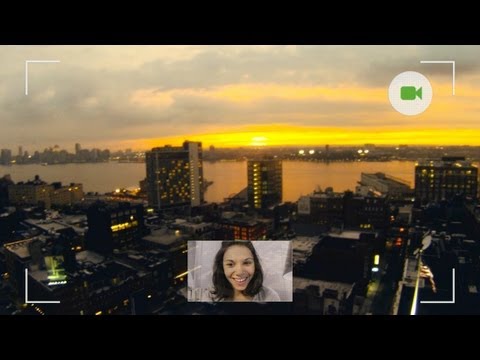 Probably not.

Here's the problem - people will buy these glasses so they can use the internet while driving. Instead of looking at the road, they will be looking at web sites. There will be hundreds of horrific accidents, and laws will be passed banning the use of these glasses while driving, but people will do it anyway, and the highways will become a place of constant carnage. There will be thousands of deaths a month in the US from the use of these glasses, more than all the troops ever killed in Iraq and Afghanistan.

Proponents will argue that these glasses are "hands free" devices and should be allowed the same way "hands free" cell phone usage is allowed. While the lawyers rake in millions, thousands of people will die and will continue to die until hundreds of thousands have died on the highways from this cause alone.

Source(s): . Gork

Login to reply the answers

Login to reply the answers

cheap 2014 new sunglasses online 390

Login to reply the answers

Login to reply the answers

How do you think about the answers? You can sign in to vote the answer.

Caisse d'Epargne launched into Google Glass

Google Glass à la Caisse d'EpargneThe bank is launching its first app. It allows you to take any picture proof, then transfer to a digital safe. Objective: To facilitate the formation of contracts.

Digital projects fully embedded in the distribution network of the Caisse d'Epargne ( BPCE group). Is the motto of the bank with its various IT projects around the customer relationship. An approach embodied for example in the recent initiative of the group to introduce electronic signatures agency ( read the file : Banque Populaire -Caisse d'Epargne deploying electronic signature agencies)

In line with this strategy , the Caisse d'Epargne unveiled yesterday on the first Google app Glass . MyDigitalSafe called it easily allows to take a document image. Then transfer photos over Wi -Fi (or via its smartphone échéans case ) to its digital safe : a service that Caisse d'Epargne places already available to its customers via the Internet . The goal ? Facilitate the establishment of loan application , insurance contract, observation having the opportunity to take photos easily , keeping your hands free, a place of accident ... This service also provides the ability to dematerialize all paper " for legal archiving , records administrative request, to remember a price in a store ," does it slipping away at the Caisse d'Epargne.

Login to reply the answers

i imagine convinced i am going to. I advise that is so futuristic like we couldn't even imagine it like flying or x-ray imaginitive and prescient or some thing..... being waiting to project **** in midair... yet after a lengthy time period i'd promote or go back it...

Login to reply the answers

I might. But like Gorkbark Porkduke Gefunken Fubar said, they are not safe for driving. Who would wear them when driving anyway??

Login to reply the answers

Yes I'm Buyin them as soon as they go on sale to Public!!!

Login to reply the answers

They are pretty cool bt they look so weird :s i wish they were just a little more stylish to wear

Login to reply the answers

*Casually driving down a busy road*

Google Glasses: Hey, you wanna meet up tonight?

*Many people killed*

Login to reply the answers
Still have questions? Get your answers by asking now.