Are there any relatively untouched areas of Purple Mountain Majesties still left in Northern America?
.
How about places like:
Livingston, Montana
Bozeman, Montana
Jackson/Jackson Hole valley, Wyoming
Colorado Springs, Colorado
Crested Butte, Colorado
Telluride, Colorado
Redding, California
Bishop, California
Santa Fe or Taos, New Mexico
Moab, Utah
Burlington, Vermont
Blowing Rock and Boone, North Carolina
Bend or Hood River, Oregon
Suburbs of Vancouver, Canada
Nelson, British Columbia
Which one would you go with and why?
Any other suggestions (but it has to be a place where you could actually own a piece of land and live there, and reasonably close to emergency services in case you needed an appendectomy or something. lol)?
http://www.youtube.com/watch?v=8xk1P1913y0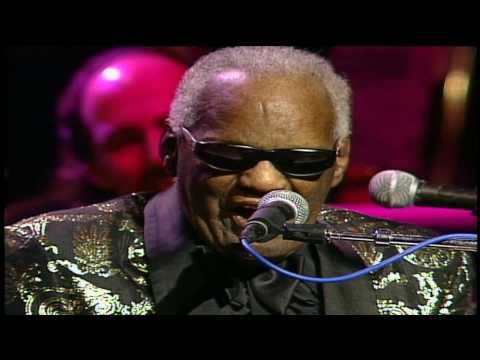 &feature=related
.
This is the place I call home.

http://www.nativetreesociety.org/fieldtrips/penna_...

I live only 10 minutes from there.

While I may not be able to claim majestic purple mountains, I do have the Appalachians...

With virgin forests within one quarter mile of my back door.

A designated wild and scenic river less than two miles away.

Owls in the trees, spring peepers at night. Racoons raiding the garbage cans and bird feeders. Squirrels everywhere. Coyotes howling. The occasional bobcat passing through.

I love it here, in my little corner of Pennsylvania.

However, if I had to choose one of the places on your list, then I would choose Telluride, Colorado. I once lived not far from there. It's a beautiful place. To-hell-you-ride. So called for the exceedingly beautiful yet unforgiving terrain.

@Kel... We are a state apart. I'm in Western Pa.

Nice...but you like the "popular" places. Although I wouldn't mind Jackson Hole - one cousin works out there in one of my dream jobs - trail cook. Only has to worry about making breakfast and dinner for the "dudes", and you get to spend a week at a time on the trails on your horse....(sigh) (I'm welcome to go anytime! LOL)

I like more..."lonely" places. There's really only one place for me - I want to go home.

http://www.berkscountyweb.com/Antietam_Lake.htm

http://www.panoramio.com/photo/44112267

But - that's pretty impossible now. Shame there's no photos of the home. It sat directly across the street from the spillway. I could see the falls from the kitchen or bedroom window, or the porch or yard.... That's to be torn down anyway.

http://www.youtube.com/watch?v=HFhxxGphPUI

Well, we still have the Blue Mountains, the Appalachians, Neversink Mountain - a lot of them are pretty untouched yet.

Oh - Hawk Mountain - there's parts where you can own land.

And I'm surrounded by them.

The Oley Valley is beautiful - mostly farmland - and has the Sacred Oak - I love going there. It is a healing place.

http://sacredoakofoley.com/sacredoak.html

But - I really need a walk in my woods. I'm thoroughly depressed now. (heavy sigh) I should grab a flashlight and head for the Oak......

EDIT: @ Red Queen - Holy Crap! You're not up near Shartlesville, are you? Or more north?

EDIT : Red Queen - oh - that side of the mountains! Well, if you're ever on the eastern side, I'll buy you a cheesesteak! LOL! ((Red Queen))

And shame on you <I> - your question made me cry! (lol) ((<I>)) (I just wanna go "home"! lol)

EDIT: @ The Nolte - No - Paradise is in PA, too...along with Intercourse, Virginville, Bird-in-Hand...and, I'm sorry...Blue Ball... LOL

(I'm not doing all those links - look em up yourself! LOL)

I've been to a lot of places, and I've seen a lot of things, but I ain't never seen no purple mountains. Lol.

However, one time out in the desert near Death Valley, I was hiking and saw a purple hill. It was kinda chocolate colored from a distance. And it became more of a definite purple as I got closer. When I got there there was a side that had been worn to the bare rock by a stream, now dry. It was solid Amethyst, or Rose Quartz, the whole thing. The whole hill was covered with pieces of itself, along with the sand and cactus from around the area. But no purple mountains. Majesty? Yes definitely!

The Badlands of the Dakotas where I live fronts the majesty of the Black Hills, all very pristine.

Too late to afford land tho, we're sitting on top of the huge Bakkan oil field formation.

http://www.youtube.com/watch?v=Rt75y38J00s

RScott

How do you think about the answers? You can sign in to vote the answer.

Hahaha...8 Track's a trip!

Anyway, I would go with Blowing Rock, North Carolina....Cuz a place with a name like that has gotta be Paradise.

I thought BC was on the other side of Canada from the Purple Mountain's Majesty.

Yeah, but just as soon as you get there, you notice the dang white supremists coming out of the woods all wearing gillie suits and camo, and then they point their AR15's towards your vehicle and say "was that you playing that song, there?" and then you realize you were playing this song on your 8-Track...http://www.youtube.com/watch?v=Cbh62bKuNb4

That's when you say "Dangit, I shoulda kept my rear in Chicago or whatever."
Still have questions? Get your answers by asking now.