Armed Chinese Troops in Texas! - What do you think of this Ron Paul ad?
http://www.youtube.com/watch?v=XKfuS6gfxPY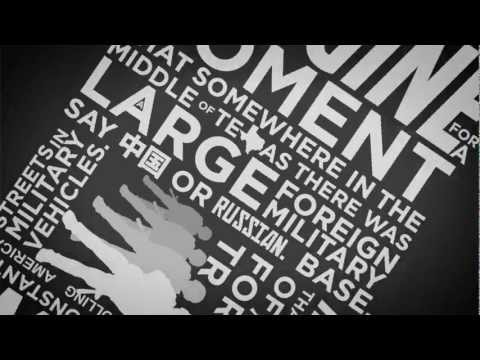 Do you think this kind of "help" is only appropriate to other nations?
u.n. Troops, chinese troops in Texas, you just now finding out about that are you? I thought it was common knowledge. Wanna be shocked some more? Do a little research on state troopers being trained in canada and mexico.

Why the heck would anyone want to allow arms to the biggest communist nation in the world in the name of freedom anywhere? And why is Obama trying to be friends with them? He is helping them get richer and more powerful

We're suppose to tell our kids how bad communistic people and ideas are and these leaders are borrowing and bowing down to them, selling them land here?

I don't think that's appropriate at all for any nation. Their communist who oppress their people, enslave their children, openly allow sweat shops.

Paul is wrong here although I agree with him on other things. You can't allow these nations to grow and become more powerful. Maybe he doesn't understand why we are in other countries. We don't want another Holocaust where we can't help at all. I am for bringing the troops home in some areas-they don't want help. But as a vet, I know how needed we are by some who don't have the freedom we so enjoy. Who some want to wipe others off the face of the earth. We need to be aware and in a place we can help IF needed. No one likes war, I can tell you it's hell, but they like freedom don't they? Or is that suppose to be only for us and not others? Allow them to grow you have bigger problems-that's history

I'm sick of how we have been handling things but wearing rose colored peace glasses doesn't help neither-it never has

It's an older video and it's a striking point.

-most people can't understand the concept and think of our troops as angels spreading the word of their god, the US government.

How do you think about the answers? You can sign in to vote the answer.

Does this mean the germans have to leave new mexico too?

Because the german Luftwaffe has an air force base there.

And their planes are fully armed too.

With the president, we may have them. They will be in a USA uniform.

The Chinese may be paying for the US Military. How much are tax's and how much do we borrow from them.

Ron Paul woul dnoot last in office one week without the government getting rid of him.

thanks! that is an awesome video! and VERY DANG TRUE! no its for your idiot ignorant americans who think this war over in the middle east is somehow good! ron paul is simply putting it in perspective for you! what would you say if china attacked your country would you just sit back? heck NO YOU WOULDN"T you fighting back would not make you a terrorist, nor does the middle east fighting back make them terrorist.

It is an example of what is wrong with our foreign policy. It is a very effective ad.

Source(s): Gary Johnson fan.

This is excellent. I think more people should see this ad.
Still have questions? Get your answers by asking now.