Good night in hockey wasn't it?
Yeah yeah my team beat the Avalanche 3-2, no big deal, but the Blackhawks have lost their 8th straight game! Isn't this exciting? In all seriousness (Blackhawks fans, please don't delete my question):
1. Is Rick Nash still a Columbus Blue Jacket on February 27th? If no, what team will he be on?
2. Is Jeff Carter still a Columbus Blue Jacket on February 27th? If no, what team will he be on?
3. Is Bobby Ryan still an Anaheim Duck on February 27th? If no, what team will he be on?
4. How was your night?
5. What did you do today?
6. What are you doing right now besides answering this question?
7. What was the last thing you ate?
8. What is your dream trade for your team?
9. Despite their recent slump, I think the Blackhawks will still have no problems making the playoffs, do you think the Blackhawks will make the playoffs?
10. What is more unlikely, the Islanders putting together a great 2nd half run and making the playoffs, or the Canadiens putting together a great 2nd half run and making the playoffs?
BQ:
I found this video on youtube.( http://www.youtube.com/watch?v=GonBT8n9C_k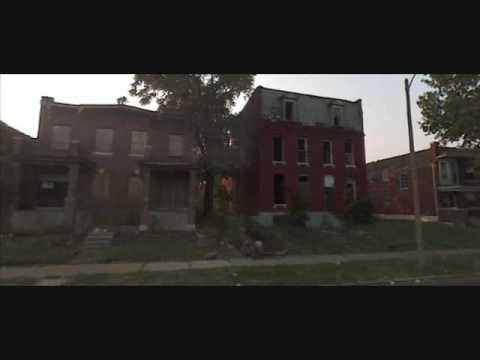 ) and realized this is the neighborhood I live in. This isn't trolling that is legit where I live. What do you think of the neighborhood? Is it any wonder that with a child my girlfriend wants to move soon?
PS- I moved their before I got with her so it isn't like we both picked it, my 3 bedroom apartment up their was practically given to me.
Update:
@ Orion: Dude the Blues robbed the Avalanche in that trade... Kevin Shattenkirk Erik Johnson, Chris Stewart Jay McClement.
Update 2:
@ Doughnut, I rarely ask questions on here, when I do I ask them in bunches.
Update 3:
Will someone just answer the questions!?
Sure, I'll answer the questions.

1. Maybe. The Blue Jackets should make a complete overhaul of the entire franchise, but will they? For their sake, they better. It looks like the Blackhawks need somewhat of an overhaul themselves.

2. I somehow doubt it, but I can't say for sure. Columbus needs draft picks, I can tell you that much.

3. I will say yes, most likely.

4. Today has been the most incredible day of my life. I feel so f*cking excited. A big plate of crow is the gift that keeps on giving.

5. Besides watching my favorite team lose yet another game, not much. I saw the movie Safe House today, which was pretty good.

6. I'm listening to music, as usual.

7. Crow!

8. Oh my gosh, where do I start? For starters, I'd love for the Blackhawks to trade for solid goaltenders and d-men.

9. I hope they make it, but something has got to give for that to happen. What that 'something' is, is yet to be determined.

10. I think the Islanders putting together a great 2nd half run and making the playoffs is more unlikely because, well, they're the Islanders for goodness sake.

BQ: No comment.

By the way, if you would please, tell me what you did to the guy that spilled a beer on your girlfriend back in 2009, 2010, or whenever that was...in a message.

Login to reply the answers

1. I think Rick Nash will be moved but I have no guess as to where.

2. Carter's gone, too. But again...no idea where.

3. Bobby Ryan will still be a Duck if the Ducks have a decent road trip up to that point. If they don't...

4. My night (Saturday) was fine. Tonight (Sunday) is also fine.

5. Today (Sunday) I worked for five hours, went ot to breakfast, took a nap and watched "Bridesmaids". As soon as I am done here I am going to get settled in for the Wings game.

6. Drinking a Diet Coke and sending evil brain waves to The Husband who was an idiot today.

7. I ate leftover pepper steak and rice. It was yummy.

8. Trade Jiri Hudler for ANYone! I'd like to get Teemu Selanne for the play off run. Ty Conklin NEEDS to go, too.

9. Yes...I think the Blackhawks will get it back together and make the play offs.

10. Canadiens.

I have to post this and go back and look at the video or my answer will be lost. I looked at it. The neighborhood mostly just looks old and a bit run down. Not trashy or anything.

Login to reply the answers

I always like answering your questions

1. No. I'll guess LA

2. Yes. No one wants his god awful contract

3. Yes. If they want to rebuild/retool, you don't trade a young asset like Ryan, you build around.

4. Ruined. Stupid Leafs

5. I had a lot of homework with the new semster starting and i slo watched the mats sundin special on Leafstv

6. Writing a report on native things. I don't know if it's justToronto or Ontario or Canada or what, but in grade 11 they make you take english with a basis around native literature. What a waste of time

7. Gummies

8. Leafs get Ryan Getzlaf

9. Maybe not. The west is very competetive, they starting to fall towards the 7-8 spot which use to have so much distance from 6th. There are alot of capable teams in the West

10. The Canadiens is more likely. Apparently some religious group in Montreal urged everyone to pray for the Habs to do better and make the playoffs. Then Scott Gomez scored a goal. It's like a sign from God, maybe like the Blues cloud ;)

BQ:

And i thought I lived in the ghetto. I don't blame her, I wouldn't want to raise my child there either

Login to reply the answers

a million. What replaced into the finest commerce/signing/resigning your team made in view that July 1st? - Signing Jeff Carter. 2. who's the finest ahead in each of the divisions?: Atlantic: Richards, Flyers Northeast: none come to concepts - no longer meant as a putdown. Southeast: Ovechkin, Capitals significant: Zetterberg, purple Wings Northwest: Gaborik, Wild Pacific: Thornton, Sharks 3. in case you've been a hockey participant....which may you truly win? The paintings ROSS or the HART? - Hart Trophy. 4. would you truly hear to a hockey pastime on the radio with sturdy announcers or watch the game on television with crappy announcers? - Radio. 5. in case you may want to deliver again ONE previous team which may or not that's? - Montreal Maroons. 6. Do you want communities having a third jersey? - No way, it promotes goofy and cartoonish designs. 7. you're given 2 selections.... A) Spend the day with Bobby Clarke B) One loose value ticket to an Atlanta Thrasher pastime and a excursion of the Thrasher's locker room. ...Which do you pick? - an afternoon with Clarkie, yet I doubt that he'd be keen to do it again. 8. who's the most over rated goaltender contained in the league right this moment? - Hasek is a lot previous his top. 9. What replaced into the finest hockey pastime you attended? Who received? Any exciting memories from it? - The Philadelphia Phantoms Calder Cup winning pastime vs. Chicago Wolves.

Login to reply the answers

How do you think about the answers? You can sign in to vote the answer.

1) Yes

2) Yes

3) No. Winnipeg

4) Fine

5) Well today (Sunday) I thought I had to travel from Buffalo to Rochester for a basketball game, but it was canceled.

6) Homework for my AP World class.

7) A cookie

8) Rick Nash and a late pick for Derek Roy and a pick.

9) They won't have any problems getting their at all. It is just a cold streak.

10) Neither. The Sabres have a better chance than both (they did it last year from a deeper hole)

BQ:That is odd.

Login to reply the answers

1. Yes

2. Yes

3. Yes

4. Meh

5. Not much

6. Watching SportsCenter

7. Popcorn

8. Jarome Iginla for Semin and a first rounder, not going to happen though.

9. Yes

10. Islanders

BQ: It looks pretty bad and I can't blame her for wanting to move. But I've seen worse, especially in parts of Baltimore and SE Washington, D.C.

Login to reply the answers

The Blues won and the Blackhawks lost ha thats all that matters

Login to reply the answers

Clicked this question with the intention of answering 1 question, not 10, try again.

Login to reply the answers

Idk but I'm an avs fan and thanks for Erik Johnson he's good but the blues suck

Login to reply the answers
Still have questions? Get your answers by asking now.