Why does the ATF seize toy guns now?
Now airsoft is illegal in America too?
What do these jerks not understand about the 2nd Amendment?
http://www.youtube.com/watch?v=Y2sWiZ8BizI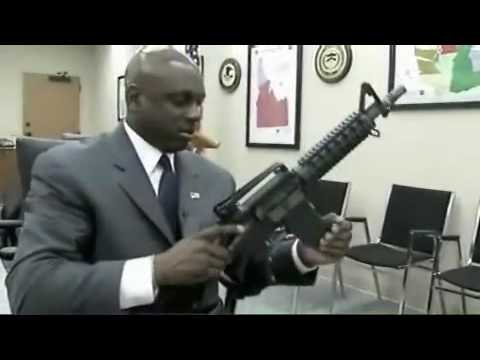 &feature=related
Unlawful searches and seizures...coming to a store near you.
Update:
Ya...that means that it could happen again. This is recent stuff, obviously not 2012 recent but recent enough to MATTER.
Because the ATF is full of idiots and even when they are wrong they just push harder to make themselves right.

-it's absolutely stupid and shows how inept they really are. Just wait, I'm sure they also found "bomb making materials". llolololololol!!!!!!!

Login to reply the answers

Simple. The pieces seized are not your normal toy. They are pieces that will

get your shot and killed by a police officer in the setting of confrontation combat.

When your involved in a fraction of a second decision to shoot or not shoot,

the pieces that were removed will get you killed they are that authentic looking.

I tell all of my detectives and plain clothes officers. Follow the gut all the way

to the IA investigation and States Attorneys review board. Go home at the end

of the shift.

Login to reply the answers

Lol, an airsoft gun is easily convertible to a machine gun. I've said it before, and I'll say it again. We are being governed by imbeciles.

Login to reply the answers

this fricking ridicolous when will they learn "could be replaced with machine gun parts" you mean basically rebuild the damn thing those guns couldn't handle a real bullet you would to have to basicall rebuild thing out of new parts which need the airsoft to do just build one out the machine gun parts is what you would do

Login to reply the answers

How do you think about the answers? You can sign in to vote the answer.

the fact that the orange tips were missing is enough to cause the seizure, but then they should have been released to the store

Login to reply the answers

You know that's over a year old, right?

Login to reply the answers
Still have questions? Get your answers by asking now.