Can you translate and write in English this song? 10 Points!?
Do you speak Hebrew? Can you help me?
Could you translate and write in English all this song? Please, help me guys!
Here's the video:
http://www.youtube.com/watch?v=Y7BN7BmYjiQ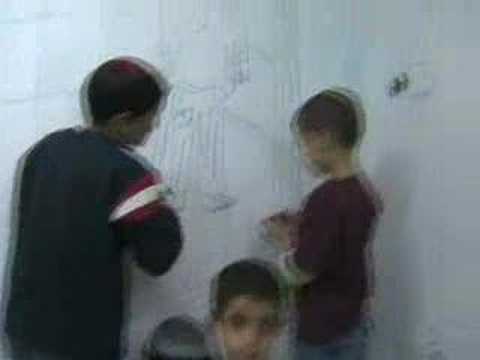 &feature=related
It's built from 3 different common Judaic phrases which are repeated. The first is taken from a saying a Jew says when he wakes up in the morning. The second is from Psalms, not sure all though. The third is the beginning from the Halachic book Shulchan Aruch.

The song is sung in Ashkenazic dialect. I transliterated it to Israeli dialect.

mode ani lefanecha melech chay vekayam

shehech(e)zarta bi nishmati bechemla raba emunatecha/

reshit chochma yir'at hashem sechel tov lechol osehem

tehilato omedet laad/

yitgaber kaari laamod baboker laavodat bor'o

I thank you, an alive and existent king,

that you returned my soul in me, I have a lot of faith in you/

The beginning of knowledge is the fear of God, Good sense to all their doers,

His glory stands forever/

One should overcome like a lion in the morning to the worship of his creator

Source(s): Israeli.

Login to reply the answers

particular, it skill an identical. yet me ka marre malli is a verb, malli in step with ty is a noun. the translation in english is nice, i visit basically re-write it in albanian Mua ka disa ditë më gryen malli për ty, t'kujtoj vetëm një kujtim më mbeti nga ty ca pika loti m'pikojnë Unë gjeta vargjet që mi shkrove me aq vaj ku thoshe vetëm vdekja neve do t'na ndajë më le të mjerë zemër të lënduar o sa të dua tjetër s'mund të dashuroj Ty të kërkoj me shpresën time t'humbur dhe në agimet që vinë tash pa ty të pres të vish tek unë si shtegtare mos më lëndo, mos më prangos lirinë, mos më prangos lirinë. Ty të mori një natë e fikur ike më le pa gjumë më le të të pres, ende të dua unë, aq shumë, aq shumë, aq shumë.

Login to reply the answers
Still have questions? Get your answers by asking now.