Would you appreciate armed Chinese troops in America?
Armed Chinese Troops in Texas!-http://www.youtube.com/watch?v=XKfuS6gfxPY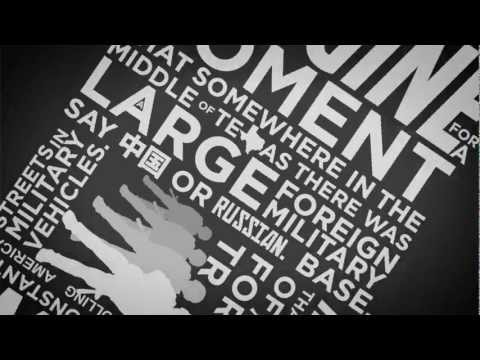 NO i would not like it. "THEY" say its for training purposes, but ive heard its more about being able to guard their own investments when hell breaks forth, i also think 80-90 % of american troops said they would not fire-upon american citizens, to keep control the United Nations has decreed that other naitions shall keep armed military troops to Keep their invested interests. and yes, which ever politicians actually voted for this kind of treason, they should be tried and convicted and thrown in jail if found guilty. However, as i have come to realize, at least 30% of the country would rather serve Satan and give up the constitution for power and wealth, IMO, and more than half the country dont care about politics, (so, conclusively, its not entirely the presidents fault or the administration, its the apathy of american citizens that will ultimately be blamed for losing their freedoms and liberties and the constitution.

Ha ha! Sure. We have armed troops in other people's countries, I think it is only fair that their armed troops are here. What's good for the goose is good for the gander.

Now you know why the rest of the world hates the U.S. so bad. We put our armed troops everywhere against the wishes to the local people and their governments. I don't think we should be allowed to do that unless we are declaring war.

Apparently we aren't declaring war so therefore other countries can put their armed troops here to make sure they protect the world for what every kind of government they think is superior and not be considered declaring war.

Yeah. Bring on the Chinese troops. The country with the most money has the right to place their armed soldiers anywhere they want. We're not the richest country anymore so we forfeit our right to spread our violence world wide.

Great question for thought. What's good for them is good for us.

I LOVE RON PAUL. We should get our armed troops out of ever single country we have not declared war on. We will save our nation billions of dollars if we quit trying to police the world.

If China should try to bring armed troops here and be the world police, pretty soon China would be as bankrupt as the U.S. is now. I say let China bankrupt themselves. Bring it on.

That would happen when...?

We are not a third world country. Goes with the territory.

The video might have been anti-military action, but it definitely was nationalistic, and was driving lines between the people of Earth based on fear and dread.

It is a shameful, fear-based propaganda. Congrats for Ron Paul being a douche.

I wouldn't mind. Maybe it would educate some of these fools on ethnocentrism and hypocrisy.

How do you think about the answers? You can sign in to vote the answer.

I appreciate Ron Paul's sincerity and honesty but the dude is batshit insane.

I'm pretty much anti-american on the issues concerning stupid americans meddling in foreign countries...

Political ads in the R&S section? Why don't you post this in the politics section?

As long as they don't have light sabers, don't worry.

May the Farce be with you

If we (USA) go into China and bomb their buildings, kill their people, I would expect China to war with us.
Still have questions? Get your answers by asking now.